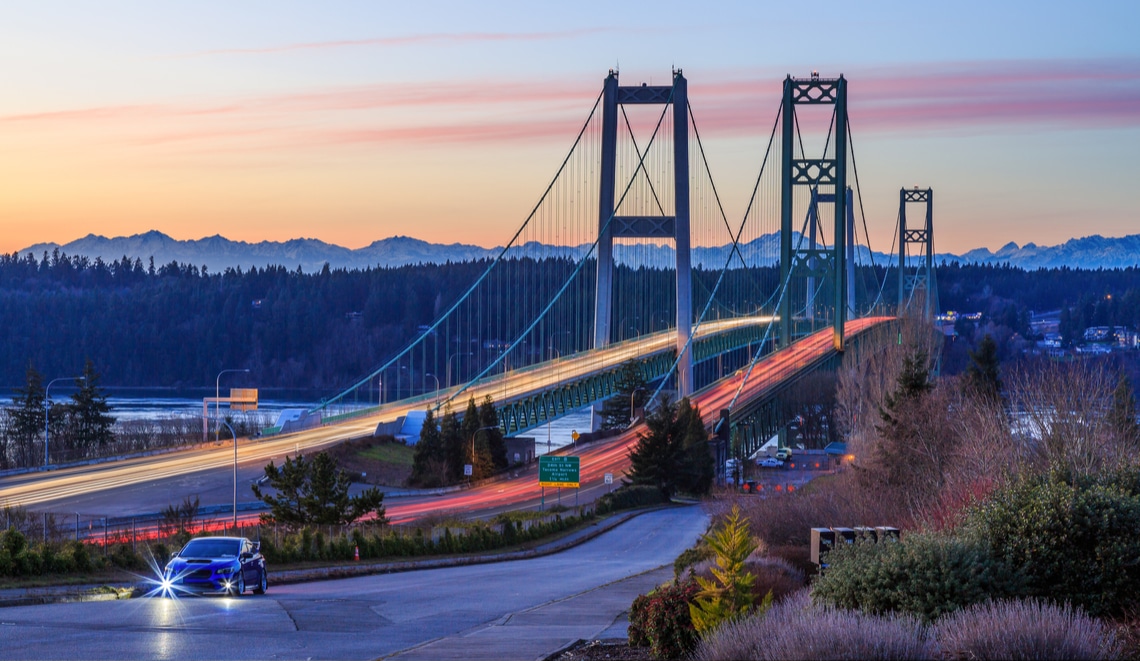 So you plan on visiting Tacoma stoned? Well, good news! Tacoma is a hidden gem for stoners. We've put together this guide to help you get the most out of your stay. Let's start off with some background on the city we love...
With a population that has grown just north of 200,000, Tacoma is a mid-sized urban port city located just 32 miles (51 km) southwest of Seattle. While not nearly as large or internationally known as its neighbor to the north, Seattle, Tacoma has established itself as one of the Pacific Northwest's cultural and cannabis centers.
With numerous cannabis dispensaries and its proximity to beautiful nature and cultural activities, Tacoma is truly an underrated cannabis wonderland.
The name, Tacoma -- originally called Takhoma (or Tahoma) -- means "frozen rain" and originated with the indigenous Puyallup Tribe. Designated as the western terminus of the Northern Pacific Railroad in the late 19th century, Tacoma's also known locally as the "City of Destiny."
Enjoying stunning vistas of nearby Mount Rainier, Tacoma is regularly recognized as one of the best places to live (or visit) in North America. It's earned the distinction as being one of the 30 Most Livable Communities in America by the Partners for Livable Communities. Notably, this diverse city has also been dubbed America's most sexually healthy city by Self Magazine, one of North America's most gay-friendly by The Advocate, and one of the most stressed cities. (The latter distinction -- most stressed -- came years before cannabis was legal, so we can only assume this label no longer applies.)
Nonetheless, outside people "in the know," Tacoma is one of the most underrated cities in North America.  Tacoma's world-class urban planning that ensures residents have easy access to vibrant theatre, quirky and unique boutique shops, appetizing restaurants, and an abundance of parks, makes it a popular day trip destination for Seattle residents.
Visiting Tacoma Stoned: What You Need to Know
Cannabis Legality
Cannabis was legalized for medical use in 1998 and recreational use in 2012. Now before we dive into all the fun things to do for stoners in Tacoma, let's review the most important state and local cannabis laws:
1. You can't grow your own weed! Unlike most 420-friendly states, in Washington, you're not allowed to grow your own cannabis. The law requires consumers to purchase bud from a state-licensed facility.
2. Age requirements: To purchase cannabis, you must be 21+ years old for adult-use recreational or 18+ years of age for medical marijuana.
3. Acceptable forms of ID: To purchase cannabis, you must have a valid ID. Acceptable forms include:
A driver's license, instruction permit, or an identification card from any state, province of Canada, a U.S. territory, Washington D.C.
An IDenticard issued by a Washington state department of licensing,
A U.S. armed forces ID or Merchant Marine ID.
A government-issued Indian Tribal ID card from Washington.
4. Possession: The laws for possession are similar to other cannabis-friendly states like California, Oregon, Colorado, and Nevada:
One ounce of marijuana flower (28 grams)
7 grams of extract for inhalation
16 ounces of infused product in solid form
72 oz. in beverage form for both edibles and topicals
5. Consumption: Despite its legality, cannabis consumption laws are still strict. It's illegal to consume cannabis or cannabis-infused products in view of the general public.
6. Transporting cannabis: As cannabis is still federally illegal, you're prohibited -- and we repeat -- you're prohibited to transport cannabis (including medical marijuana) across state lines. This includes transporting to states where cannabis is legal.
Dispensaries
Stores: 18 state-licensed (Source: 502Data)
Largest Dispensary: Clear Choice Cannabis
Sales: $160M+ (Source: 502Data)
Local Attitudes Towards Cannabis
Cannabis has been part of the culture in the Pacific Northwest for years prior to legalization, so it should come as no surprise that the local attitude towards cannabis in Tacoma (and most of western Washington) as relaxed and tolerant. During Seattle's Hempfest, an iconic annual celebration of all things cannabis, mountain-bike mounted police are known for handing out munchies and water with handouts on local pot laws.
Nicknames
Being a stoner's town, there's no shortage of creativity in Tacoma, and locals have invented plenty of nicknames, including:
America's #1 Wired City
City of Destiny
Dusty Old Jewel In The South Puget Sound
Gateway to Puyallup
Grit City
Lil' Tacky
Tac Town
Tacompton
T-Town
The Coma
Demographics & Geography
Population: 208,100 (est. 2017)
Population density: 3,864.9 inhabitants per square mile
Ethnic makeup: 64.9% White, 12.2% African American, 11.3% Hispanic (of any race), 8.2% Asian, 1.8% Native American, and 1.2% Pacific Islander. 8.1% were from two or more races.
Politics: Pierce County leans Democrat, although the county can be more conservative than other coastal Washington communities. The city of Tacoma, however, tends to lean strongly Democrat.
Geography: Tacoma is situated on Washington's Puget Sound, 32 miles (51 km) southwest of Seattle, 31 miles (50 km) northeast of the state capital, Olympia, and 58 miles (93 km) northwest of Mount Rainier National Park.
Best Munchies When Visiting Tacoma Stoned
Here are some great local favorites to get your grub from...
Food Trucks
A must for stoners, Tacoma does host food trucks. It may not have anywhere close to as many food trucks as its northbound neighbor, Seattle, but it does have a growing fleet of chuck wagons serving tacos (the most popular), Filipino food, and others.
Burger Seoul
1750 S Prospect
Tacoma, WA 98405
As a food truck, its exterior is predictably unassuming but prepare for an epicurean experience to write home about. It seems Burger Seoul's chef left the world of traditional brick-and-mortar restaurants to focus on creating some of the most delectable burger recipes you can find at a food truck or conventional restaurant.
The menu is simple, which is probably why it's also so delicious. They focus on quality, not quantity. The menu features three different types of burgers and styles of fries that are unique and ridiculously flavorful.
Try their signature Soul Burger, a playful take on the American favorite cheeseburger fused with a distinctive Korean style. Think cucumbers instead of pickles, Seoul sauce instead of ketchup, and a juicy patty that's exactly the right thickness. Another fave is the Bulgogiger (bulgogi + Burger). The Bulgogiger pairs Korean pickles, leaf lettuce, and a creamy dressing with sliced marinated rib-eye perched on a deliciously toasted brioche bun.
Lumpia World
1610 S 340th St Ste J Federal Way b/t S 18th Pl & S 16th Ave
Tacoma, WA 98003
(253) 874-5867
www.lumpiaworld.com
First off, what the heck is a "lumpia?" Great question! Lumpia may very well be one of the best stoner dishes ever invented. Lumpia is a savory Filipino spring roll that comes prepared in a thin crepe pastry called "lumpia" -- hence the name. What makes these so scrumptious is their delectable symphony of flavors soaked up in a mix of chopped veggies (including bamboo shoots, leeks, carrots, and cabbages), minced meat (usually chicken, pork, beef, or shrimp).
When it comes to food trucks, Lumpia World is a local favorite among stoners and foodies. Visit their website for a current Truck Schedule.
Breweries & Brewpubs
Black Kettle Bites and Brew
744 Market St Unit 102B Tacoma, WA 98402
(253) 383-2233
www.blackkettlebitesandbrew.com
In the Pacific Northwest, we're blessed not only with world-class cannabis, but also some of the best beer and coffee in the world. And, Black Kettle Bites and Brew doesn't disappoint. Black Kettle serves up a healthy selection of "bites and brew." Don't miss their tasty bites like the turkey BLT, grilled cheese sandwich, and breakfast burritos. (The menu isn't huge, but it's delicious!) What makes Black Kettle an epic spot for stoners is that along with serving up great grub and brewskis, they've got some great games. What could be better than following an epic smoke session with a tasty microbrew, some good comfort food, and a game of Jenga?
Engine House No. 9 Brewery
611 N Pine St
Tacoma, WA 98406
(253) 272-3435
www.house9.com
Tacoma's first craft brewery, Engine House No. 9 Brewery, is a secluded, hip and grungy brewhouse popular with locals, hipsters, beer lovers, and cannabis enthusiasts. Known for their sour ales, you'll love their award-winning hoppy and aromatic brews pair exceptionally well with burgers, pizza, or that edible you just consumed. If you're not a big fan of bitter brews or IPAs, fear not: try one of their Saison or Belgian beers. As far as munchies go, the burgers are a solid choice, but the pizza is even better. If you want to come prepared, check out their beer menu before you head down.
The Camp Bar
1310 Tacoma Ave S
Tacoma, WA 98402
(253) 503-6712
www.thecampbar.com
Call it a sports bar, dive bar, or just a place where you can enjoy a couple of IPA's and some comfort food, The Camp Bar is uniquely Tacoma. The Camp Bar takes its kitschy camping theme seriously. The bar features a pool table and multiple screens to watch vintage Evel Knievel videos and classic Kung Fu movies.
The prices are great, the staff is friendly, and the drinks are stiff. They've got a great happy hour and a solid menu featuring your favorite camping dishes. The Lumberjack burger is a favorite!
Burgers
Spanky Burger and Brew
601 S Pine St
Tacoma, WA 98405
www.spankyburger.com/menu
Spanky's offers some of the best burgers in town. When you're stoned, it's hard to beat this Tacoma institution's inventive burgers. You can't go wrong with the griddled and "spanked" Bacon Cheeseburger, the Bacon Blue, or the Fireball. Oh, and we can't forget the Peanut Butter Burger. It may sound strange, but it's actually delicious (especially when you're high)!
Dessert
La Waffletz & Macaron Station
430 E 25th St Ste 32 Tacoma, WA 98421
(206) 489-9770
www.macaronstation.com
La Waffletz & Macaron Station has definitely earned its five stars on Yelp. Whether you're stoned and have the munchies or nursing a hangover, it's hard to beat their Belgian waffles or the banana split waffle served up with Nutella chocolate (see picture). The waffles are deliciously crunchy topped with whip cream that has just the right amount of sweetness.
Visiting Tacoma Stoned: Best Places to Get High
Remember, public consumption is illegal so you're technically not allowed to consume at any of these places. If you do consume, use a vape and be discreet!
American Lake
Located in Lakewood, Washington, and Joint Base Lewis-McChord
Directions
With plenty of nature to enjoy, the beaches at American Lake are incredible. Being a lake, the beaches aren't the coastal variety, but after a spliff, you'll think you found paradise. It's a big lake with two public parks (American Lake North Park & Marina and Harry Todd Park), both of which have lakeside beaches where you can swim, fish, or picnic. If you're visiting Tacoma stoned, check out American Lake.
Mount Rainier National Park
29000 State Route 706 E, Ashford
(Hour and a half drive from Tacoma)
Directions
While Mount Rainier isn't exactly in Tacoma, it's one of the most stoney places in Washington to visit. The (active) volcano boasts the highest elevation in the state. Of course being a federal park, cannabis is illegal, so imbibe before you enter.
Narrows Park
1502 Lucille Pkwy NW
Gig Harbor, WA 98335
Directions
Narrows can get pretty busy during the day, but by late afternoon the crowds subside and you can enjoy some ganja while appreciating the views of the river and bridge (which is illuminated at night). Being situated on 40+ acres, you shouldn't have a problem finding privacy.
Owen Beach
5605 Owen Beach Rd.
Tacoma, WA 98407
Directions
Spark a fatty, grab some grub at the Antique Sandwich Company, then head on down to Owen Beach and hike into the trees. A quaint little spot with moss-covered fallen trees, it's one of Tacoma's most epic stoner spots.
Ruston Way Waterfront / Old Town Dock
Located along the saltwater banks of beautiful Puget Sound
Directions
The Ruston Way Waterfront is a popular spot that offers views of Mount Rainier to the West, the Olympic Mountain Range to the East and Commencement Bay, and a number of private spots that are popular with local cannabis enthusiasts. The Waterfront is also home to the restored and historic Old Town Dock (see picture), an epic spot with benches where you can chill out after a spliff and soak in the breathtaking views. Kick back and watch the parasailers, kayakers, and boats sail by. The area is also home to a number of tasty restaurants where you can get your munchies on. If you're visiting Tacoma stoned and have the munchies, the area has plenty of food options.
Titlow Beach
8425 6th Ave
Tacoma, WA 98465
Directions
Titlow not only features a beach, it's home to panoramic views, a splash park, and walking trails. It's also a great spot to catch the sunset (see below).
Arts & Festivals
Remember we said Tacoma is a cultural center? Tacoma is home to a myriad of cultural options. When visiting Tacoma stoned, add some of these to your list.
There are twelve districts (or neighborhoods) that have active, city-recognized business associations and hold "small-town" parades and other festivals. A few of the most popular districts include:
The Proctor District
Old Town
Dome
6th Avenue
Stadium
Lincoln Business District
South Tacoma Business Districts
During the Spring and Summer months, Tacoma plays home to numerous festivals. A few of the most popular festivals to check out when visiting Tacoma stoned (or not) include:
Visiting Tacoma Stoned in Spring
Visiting Tacoma Stoned in Summer
Visiting Tacoma Stoned in Fall
Museums
What's better than visiting Tacoma stoned and getting cultured? If you love art, Tacoma is home to several museums, including:
American Car Museum
2702 E D St.
Tacoma, WA 98421
www.americascarmuseum.org
Established in 2012, as far as car museums go, the American Car Museum is a youngster. However, as home to 280-300 of the rarest and most iconic cars on display (from the extensive collection of the late Harold LeMay), the museum is already the largest in North America.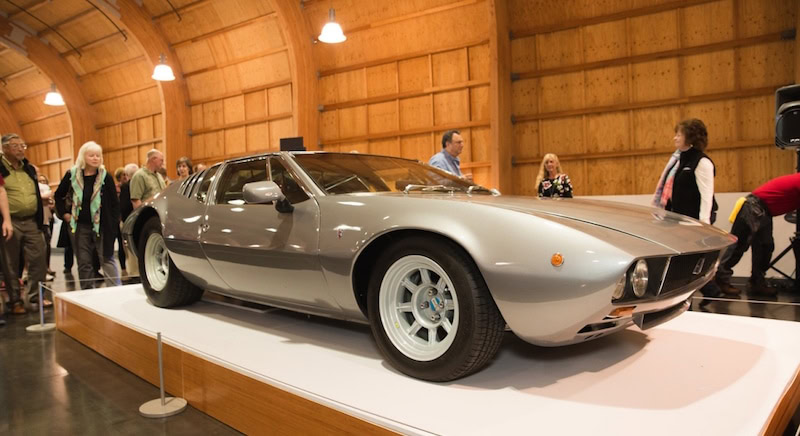 Museum of Glass
1801 Dock St,
Tacoma, WA 98402
www.museumofglass.org
This world-class museum features works from artist Dale Chihuly, including installations on the Chihuly Bridge of Glass. The museum also features live glass blowing demonstrations. You can even enjoy their "make your own glass" experience.
Tacoma Art Museum
1701 Pacific Ave.
Tacoma, WA 98402
www.tacomaartmuseum.org
If you plan on visiting Tacoma stoned, make sure to visit the Tacoma Art Museum, an architectural and artistic gem featuring regionally-focused art exhibits and installations with an emphasis on art and artists from the Pacific Northwest.
Washington State History Museum
1911 Pacific Ave
Tacoma, WA 98402
www.facebook.com/historymuseum
If you're a history buff, you'll love the Washington State History Museum. Situated near Union Station (the architectural centerpiece and prototype located at the heart of the city), the History Museum features interactive exhibits, high-tech displays, theatrical storytelling, dramatic artifacts, and historical characters who speak about their lives and role in the history of Washington. Be sure to check out their expansive model railroad!
Music Pilgrimages
When you think of pot-loving music icons and the Pacific Northwest, you no doubt think of Jimi and Kurt. While these two popular destinations aren't in Tacoma, if you've got the time, making the pilgrimage is well worth it!
Jimi Hendrix Statue
1604 Broadway
Seattle, WA 98122
What could be better than smoking a joint with Jimi Hendrix? Well, obviously you can't really smoke out with Jimi, but you can do the next best thing. Smoke out with Jimi's world-famous statue. Keep in mind, of course, that since public consumption is illegal, you may want spark a fatty before you head down Broadway.
Kurt Cobain Riverfront Park
East 2nd St.
Aberdeen, WA 98520
It's no secret Kurt Cobain loved his weed. In fact, he named one of his songs "Marijuana." Throughout the song, Kurt yells the chorus "mari-juan-a" over and over again (along with something about a "moist vagina"). While the song didn't make the cut for Nevermind, you can catch the tune on YouTube. Sadly, Kurt wasn't around by the time Washingtonians legalized weed, but he'll no doubt appreciate his fans smoking a doobie and paying homage at his hometown Kurt Cobain Riverfront Park. Keep in mind the park isn't the greatest in the world, but still considered an essential desitination for diehard Nirvana and Kurt Cobain fans.
Transportation When Visiting Tacoma Stoned
Obviously, if you plan on visiting Tacoma stoned, you don't want to drive. While Tacoma is largely a car-first city, thankfully there are plenty of options if you don't want to drive, including:
Ridesharing: Lyft and Uber are popular options. For price estimates, use their apps or check out Uplift.
Walking: Tacoma is great for people who like to walk or bike. In fact, in 2006 it was called "one of the most walkable cities" in North America.
Public Transportation: Tacoma hosts a commuter rail, light rail, ferries and numerous bus lines.
Public Bus Service: Pierce Transit provides public bus service, operating 43 bus routes throughout Tacoma and Pierce County. Service is every 30-60 minutes on most routes. Heavily ridden "trunk" routes are serviced every 20 minutes on weekdays and approximately every 30-60 minutes on weekends.
Sound Transit Commuter Rail: The regional transit authority operates the commuter rail and daily express bus service to and from Seattle. They also operate the Tacoma Link light rail, a 1.6-mile (2.6 km) free electric streetcar line that links the Tacoma Dome Station with the University of Washington, Tacoma, Tacoma's Theater and Museum districts.
Ferries: The Washington State Ferries system is docked at Point Defiance and provides ferry access to Tahlequah at the southern tip of Vashon Island.
Long-Distance: For intercity service, you can access Greyhound bus service via Tacoma Dome Station or Amtrak which provides service to and from Tacoma. For longer travel, including interstate, you can take the Coast Starlight, which operates daily between Seattle and Los Angeles. You can also journey north to British Columbia or south to Eugene, Oregon (both of which are cannabis-friendly destinations), on the Cascades trains which operate several times per day.
Closing Advice for Visiting Tacoma Stoned
Although not as famous or glamorous as its sister to the north, Seattle, beautiful Tacoma may be one of the most underrated cannabis destinations. For a city of just 200,000, with its numerous hip bars and cultural attractions, Tacoma is a diverse and vibrant city. Of course, despite its laid-back attitude towards ganja, don't throw common sense out the window.
Keep the following in mind:
Public consumption: Remember public consumption is not technically legal and the police will cite you, so exercise discretion when consuming cannabis.
Federal property: When you visit federal land or property, don't forget that BOTH consumption and possession are illegal, so don't even risk it! This includes federal buildings (although, why would you want to take weed with you into a federal building!).
Transporting: If you're planning on flying out-of-state (or even in-state), be mindful that airports are run by federal agencies. Don't risk flying with your stash! Same goes for shipping: you can't ship your weed.
Cultivation: Ridiculously, cannabis cultivation is very illegal. Growing any amount can land you a felony, 5 years in jail, and a $10,000 fine.
Property rentals: If you rent (or plan on renting) a property in Tacoma, keep in mind that smoking privileges aren't guaranteed. If your landlord or housing association prohibits consumption, you could risk eviction if you get caught consuming. You're probably better off consuming edibles or vaping.
Unless you plan on distributing, it's unlikely you'll get arrested. Nonetheless, who wants to get cited? Public consumption carries a civil penalty and $100 fine. (You can learn more about Washington State cannabis laws on the NORML website.)
Bottom line: Enjoy Tacoma! But, don't be a jackass. Exercise discretion. And, most importantly, have fun!