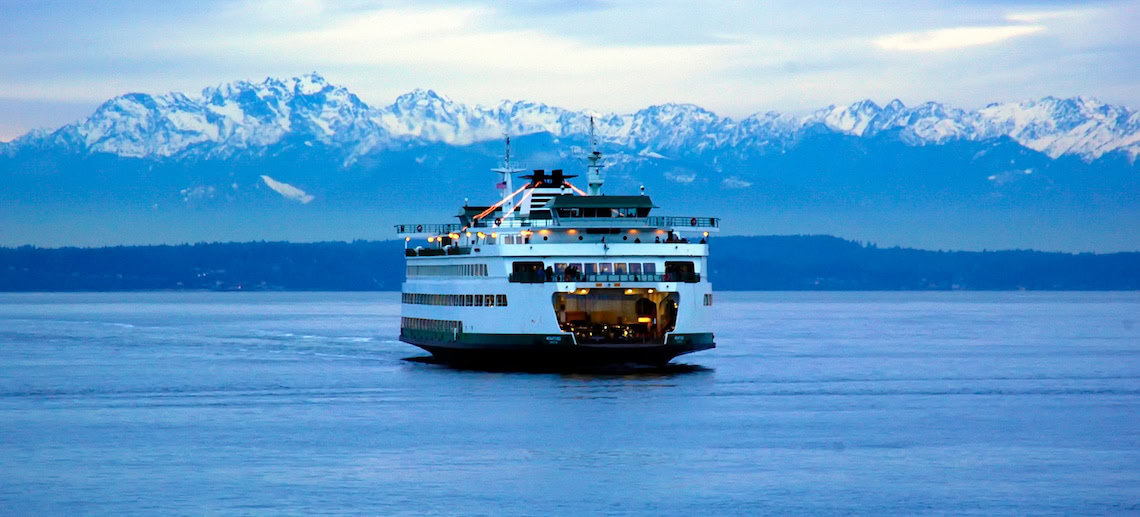 Bremerton, specifically downtown and the waterfront, has experienced a renaissance over the decade. From the Transportation Center and new hotels, to hip art galleries, cute shops, tantalizing restaurants, and the Admiral Theatre, Bremerton has got it going on! Below, we've compiled a list of our top 5 things to do in Bremerton, WA.
Keep in mind, this is not an exhaustive list. There are far more than 5 awesome things to do in Bremerton! But this list will give you a few ideas to get you started during your visit.
Admiral Theatre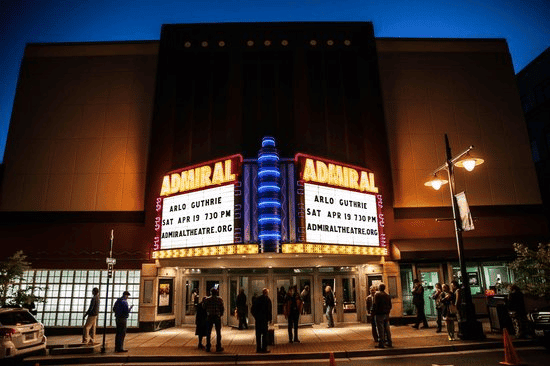 Address: 515 Pacific Avenue, Bremerton, WA 98337
Box Office: 360.373.6743
Foundation Office: 360.373.6810
E-mail: info@admiraltheatre.org
Web: www.admiraltheatre.org
America needs more historic, paradigmatically art deco movie houses, but sadly, they've been vanishing for years. Thankfully, Bremerton has one of the best! The Admiral Theatre fuses delicious American comfort food, unparalleled world-class live entertainment, and tasty adult beverages in a beautiful 1942 art deco movie house. There's always something happening at the Admiral so make sure to check the schedule frequently.
Bremerton Boardwalk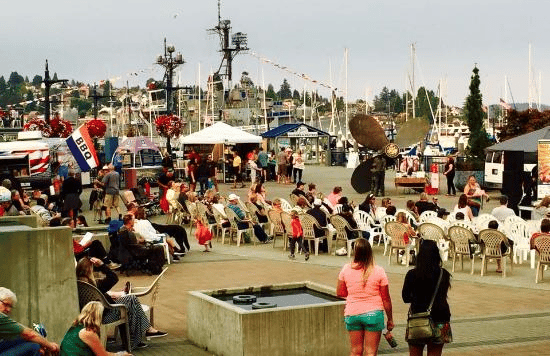 Address: 243 2nd St. Bremerton, WA 98337
Web: Discover Bremerton
From 2002 to 2007, the Bremerton waterfront underwent a huge makeover. Thank God! Until then, the area had been seriously neglected. Since the makeover, it has been totally revitalized. If you want to experience Bremerton's waterfront, you'll want to check out the Bremerton Boardwalk.
The Bremerton Boardwalk, a popular waterfront hub where locals and tourists patronize the many eateries and quaint shops, is a pleasantly serene little place. Beyond satisfying your munchies, you can check out historic sites, wildlife (including birds, fish, and sea lions), unique and historic boats, and some amazing art installations.
But wait, there's more! Festivals during the summer months are not just in abundance; they don't seem to end! Mark your calendars for the Blackberry Festival, Harborfest, Trawler Fest, Rock the Dock, and more. If you're around for the 4th of July, Bremerton Boardwalk is one of the best places to catch the fireworks show.
Harborside Fountain Park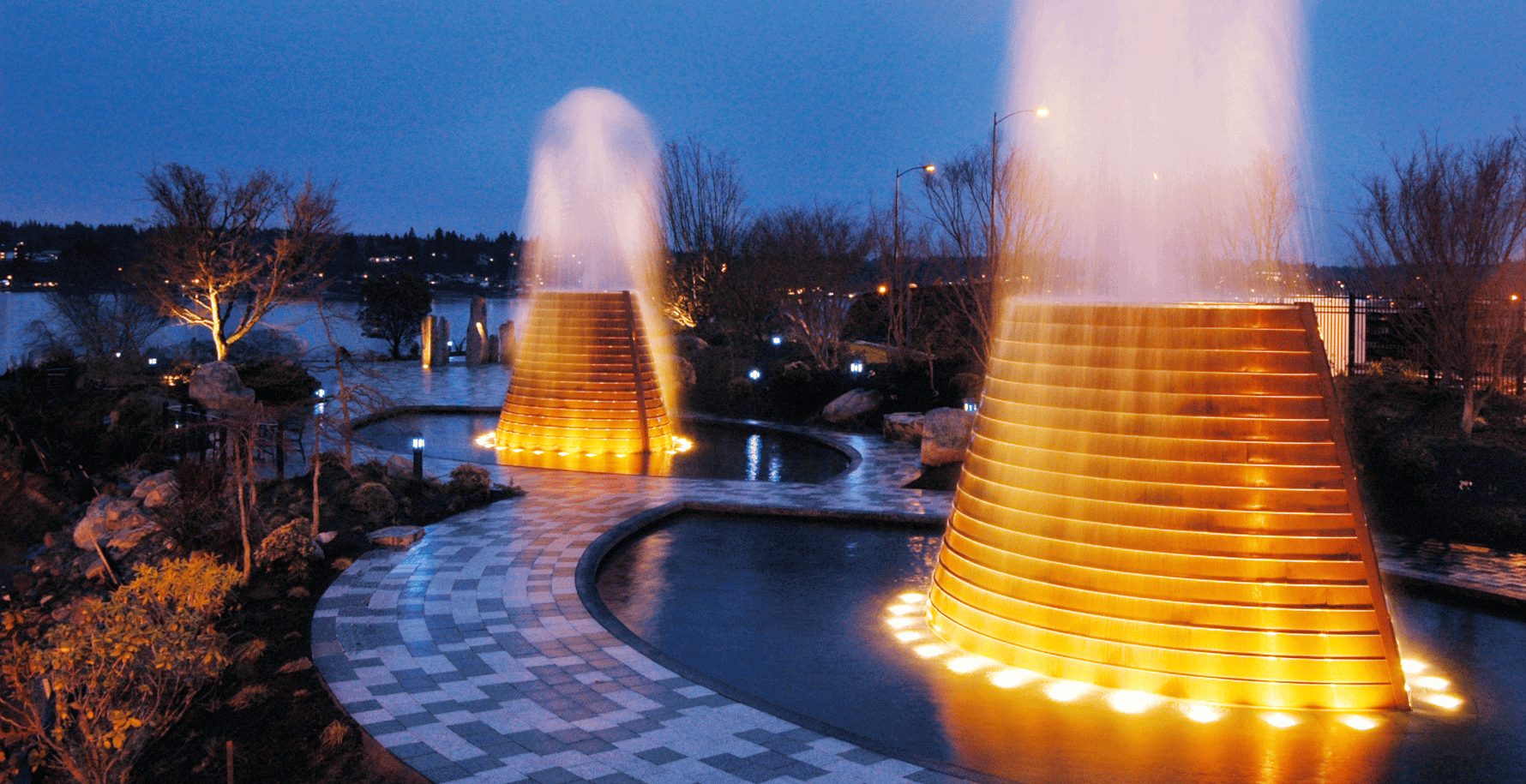 Address: 1st Street, Bremerton, WA 98337
Web: Harborside Fountain Park
The Harborside Fountain Park is located downtown on 1st Street next to the Naval History Museum. At just over 2 acres, the park may be small, but don't forget: great things often come in small packages! Harborside Fountain Park certainly seems to comport to the old adage.
Nestled next to the harbor between the Naval History Museum and the ferry, you can enjoy the sun (weather permitting) while you stroll or chill on one of the many park benches. Modeled after ships, the fountains themselves look like pieces of art. It's a great place to come with friends and family, or for a date.
Bremerton Arts District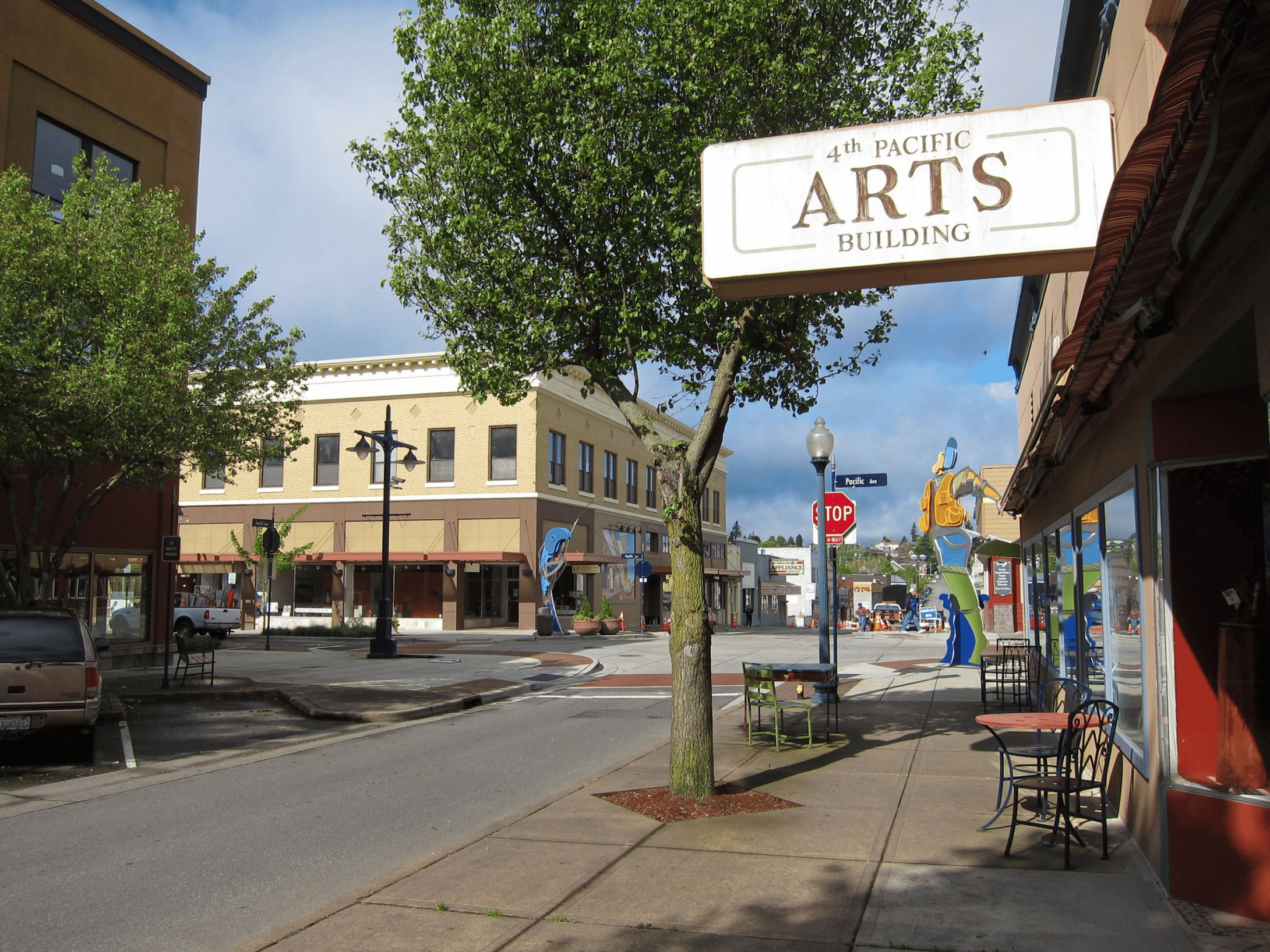 Address: Downtown Bremerton at 4th Street and Pacific Avenue
Web: Bremerton Arts District
As one of the largest, eclectic, and diverse fine arts districts in the West, Bremerton's Arts District is a secret jewel that you simply need to experience. Located in downtown Bremerton at Pacific Avenue and 4th Street, you'll find jazz clubs, live music venues, bistros, fine arts galleries, museums (three of them!), and performing art stages.
Of course, don't miss Art Walk, which happens the first Friday of every month from 5 pm to 8 pm. During the summer, you can enjoy a concert at Evergreen Rotary Park, while the Manette Saloon (just over the bridge) features rock music throughout the year.
Bremerton City Parks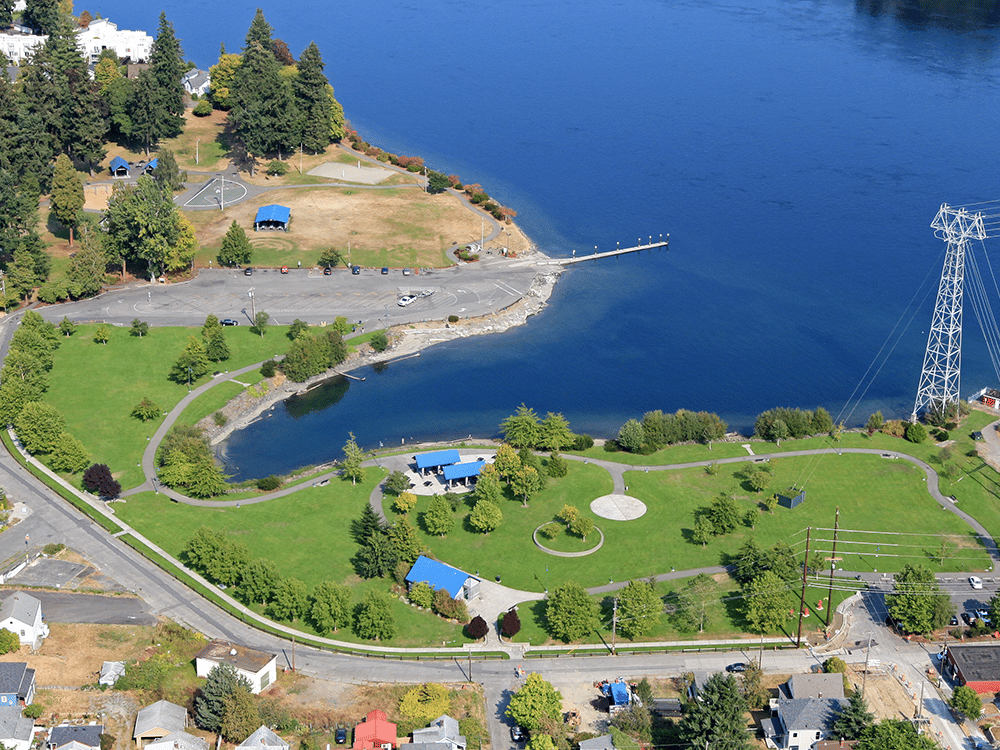 Web: Bremerton City Parks
Bremerton has parks—lots of them! Like nearly three dozen. We've listed a bunch below, but check out Bremerton's Parks System Guide for the 411 on all of them. Or check out the Parks & Recreation site for an activity guide and event calendar.
Bachmann Park: A small park located at 206 Shore Drive with water access
Bataan Park: Bataan Park is a small neighborhood park, a little less than an acre, located at 1827 Sylvan Way. The park has spectacular views of the Olympic Mountains and the Bataan Monument which honors the soldiers who participated.
Blueberry Park: A nearly seven-acre park located at 737 Sylvan Way, with trails and pathways
Evergreen Rotary Park: A community park located on over 10 acres at 1500 Park Avenue. It's home to the Evergreen Rotary Park Inclusive Playground and Kitsap 9/11 Memorial, and the Bremerton Farmers Market. It has plenty of parking, trails, a basketball court, and water access (including a boat ramp).
Forest Ridge Park: A gorgeous forest with more than 21 acres located at 110 Summit Avenue North. In addition, there's also a tennis court and limited parking.
Louis Mentor Boardwalk: At less than an acre, Louis Mentor Boardwalk may not be large, but where it falls short in size, it makes up in beauty. With gorgeous views of the water and access to the USS Turner Joy Museum, you'll love this park!
What's better than exploring and having fun in Bremerton? Doing fun stuff high, of course! Be sure to visit Clear Choice Cannabis in Bremerton for our massive menu of incredible cannabis strains and products that will stimulate you for hours!