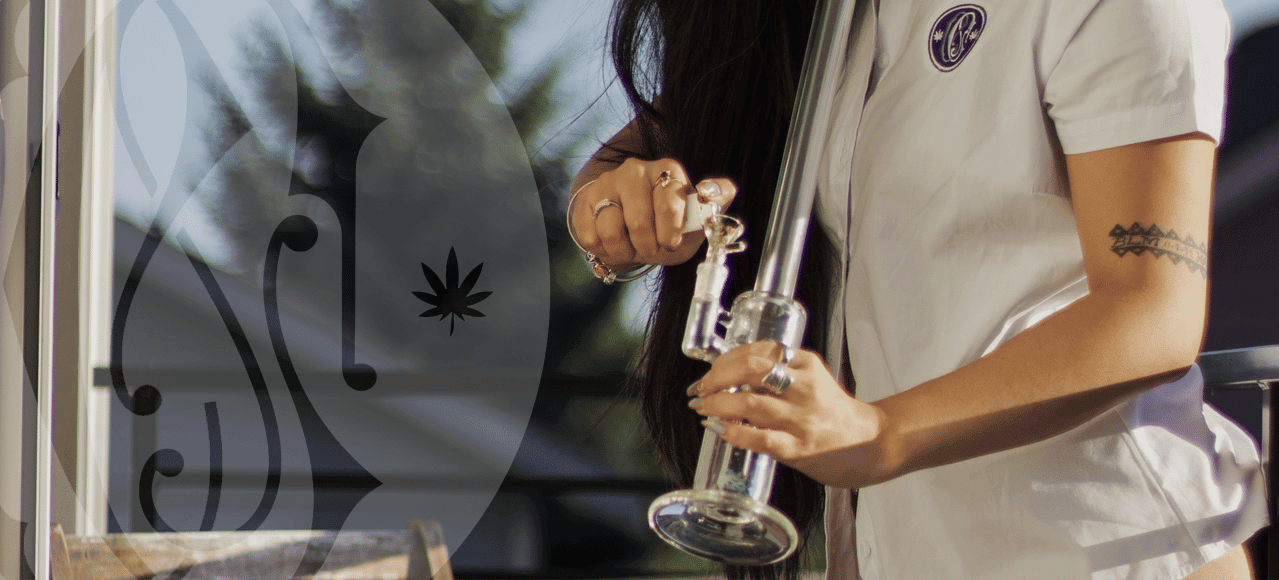 In the minds of many, cannabis is a mind-altering substance that's just for fun. Throughout the years, it's been the subject of countless pop culture jokes and has a reputation for being the substance of choice for people seeking a laid-back lifestyle filled with relaxation.
But the truth is that cannabis is enormously helpful as a therapeutic treatment for people experiencing a wide variety of physical and mental ailments. Among the people most helped by cannabis are our nation's veterans, many of whom struggle with pain from injuries, depression, anxiety, PTSD, and other challenges when they return home from deployments.
Clear Choice Cannabis is proud to work with those who served, including Sgt. Carlos Mullen, a former infantryman who suffered severe injuries in a homemade explosive detonation in 2010. He was subsequently discharged from the military in 2014 and struggled to manage his physical and emotional symptoms, eventually turning to alcohol.
We spoke with Carlos about how he vastly improved his well-being and outlook on life with Clear Choice Cannabis.
Tell us about yourself and your military service.
I served from 2009 to 2014, when I was medically discharged. I served in the infantry, which means that I directly engaged with people on the ground during my deployment, civilians and soldiers. This often leads to very dangerous situations. I lost friends and had to put some of them into body bags myself. You don't forget things like that, and it's not easy to live with.
I also saw disturbing sights among the locals where I was deployed, including a woman being stoned to death. You don't forget that scene, and it pushes you to want to rid the world of evil and defend the good and righteous. We weren't supposed to get involved with the locals, but we felt strongly that the things we witnessed weren't right and did what we could to help.
When I got back, I didn't have a lot of responsibilities and was struggling to get control of my mental health, including combating my PTSD.
How did you eventually find relief?
I found Clear Choice when I hit rock bottom with my alcohol addiction, trying to erase my dark memories. When I was discharged, I didn't have work commitments to encourage my sobriety. With the loss of friends and responsibilities, I was drinking a lot. A good friend who also retired from the military told me to stop drinking so much and try cannabis. Clear Choice was the local store in the area, so I checked it out. The environment was unbelievable! It was clean and organized, and I met great people that cared. I found products that worked for me immediately.
That's great! How has your life changed since you found Clear Choice Cannabis?
I got inspired to help people again, and I stopped drinking alcohol. I pitched to the business to fund a petting zoo for local youth. I shared the idea with the owner, Adam, and he responded by offering to give a check the following Tuesday.
After that, we did a relay for life, and kids earned the donation money sponsored by Clear Choice by doing laps around the track. I'm not sure if Adam knows this, but those events changed the way thousands of local people think about the stigmas surrounding cannabis. I had to have meetings with superintendents who, back then, were nervous about taking donation money from this source. But after explaining the program and motive, it was clear it would be doing a disservice to these kids not to use this donation money for good.
What did you learn from your experience?
I learned that there are people who need cannabis, and some benefit from it more than many people understand. I see it helping people with trauma like me. I understand now how much it can help people get adequate sleep and live their lives with joy, even when they have been through traumatic events.
Which products do you use, and how do they help you?
RSO helps me with sleeping, IBS, and my pain. It has helped me greatly with night terrors. I don't get them much anymore. I like smoking flower socially, and I believe smoking flower can bring people together. I've met some really great people, and those relationships help me mentally. I also enjoy distillate dabs.
What was most surprising to you about how cannabis use assisted you?
I was surprised by how effective it was at helping me sleep. I didn't know cannabis was so impactful to sleep. I thought alcohol had helped me sleep but realized how the quality of sleep is [poor] when you're drunk. I also was destroying my chance at a good tomorrow almost daily, living my life constantly hungover and in a fog.
Why would you recommend Clear Choice Cannabis to others?
This business is compassionate, patriotic, honest, and dedicated to helping others. The owner truly cares about the community and constantly does things to support the local community.
Clear Choice's selection is also the best around, and they focus on caring for medical marijuana patients. Nobody else is doing that or seems to care about people. For the competition, it's all about the money. Clear Choice is different.
Overall, people like Carlos have sacrificed so much and deserve to live lives that are filled with purpose and joy. With the help of medical marijuana and products from Clear Choice Cannabis, Carlos and others like him can find the relief they need.