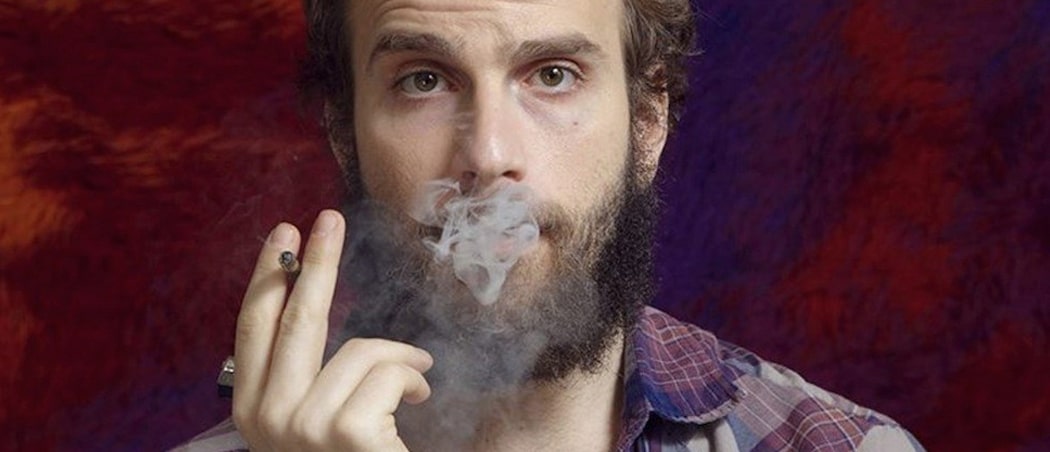 Is Hollywood High On Cannabis? Fond of portraying lovable cannabis consuming hipsters on the silver screen, Hollywood has long had a love affair with cannabis. Who doesn't remember quintessential stoner, Jeff Spicoli, in Fast Times at Ridgemont High? Matthew McConaughey as Woody in Dazed and Confused. The Harold and Kumar trilogy. And, of course, the franchise that kicked it all off: Cheech and Chong. But, rare was it for pot smokers to make it to the small screen. Things slowly started to change after the runaway success in the mid-2000s of the show Weeds. Starring Mary-Louise Parker, who becomes a pot peddling suburban mom after becoming strapped for cash when her husband dies.
Now recreational cannabis is legal in four states and the District of Columbia. California, the biggest pot market in the world, appears poised to go from de facto legalization to full recreational legalization this November. Capitalizing on shifting public opinion, Hollywood is answering the call: new pot-themed tv shows seem to be growing like weeds!
Here's a rundown of six new shows that are currently available or under development:
Mary + Jane
Apparently Snoop Dogg is a bit of a cannabis aficionado. Who knew? Snoop is executive producing Mary + Jane with MTV, and is slated for a number of cameo appearances. The show follows Scout Durwood and Jessica Rothe, two hopeful cannabis entrepreneurs running an all-woman L.A. delivery service.
The series premiered on MTV Sept. 5.
Humboldt
Hollywood Reporter revealed Oscar-nominated actor, John Malkovich, was tapped to play the patriarch of a Humboldt County (aka "The Emerald Triangle") crime family. Based on Emily Brady's best-selling book, Humboldt: Life on America's Marijuana Frontier, and written on spec by Love and Mercy creator, Michael A. Lerner. Sony Pictures Television and Anonymous Content (who brought us True Detective) are producing the show, which will play on premium cable and streaming platforms. The story focuses on Humboldt County, the Northern California community known around the world for its cannabis-fueled culture and economy. Brady spent a year living in Humboldt to see how the legalization of medical marijuana had impacted the community.
There's no word yet on when the show will debut.
High Maintenance
High Maintenance is an interesting project. The show proved its viability after a run on Vimeo. Rather than pitching executives with a single pilot, the show's stars and creators, Katja Blinchfeld and Ben Sinclair, wooed HBO execs with their show's proven track record — impressive performance stats and a ready-made back catalog. The storyline revolves around an eclectic — if not slightly odd — group of Brooklynites, brought together through their pot delivery dude, known as "the guy."
The show premiered September 16 on HBO.
Disjointed
According to the Hollywood Reporter, Netflix ordered up 20 episodes of this cannabis-themed comedy from Two and a Half Men writer, Chuck Lorre, and Daily Show veterans, Lorre and David Javerbaum. Oscar and two-time Emmy winner, Kathy Bates, and Jessica Lu (Awkward), were tapped to star in the show. Disjointed is a workplace comedy focused on a lifelong pot legalization activist turned Los Angeles dispensary owner. Along for the ride are her twenty-something year old son, three lovable budtenders and a problemed security guard — all of whom are reportedly perpetually stoned.
Expanding their relationship with Warner Brothers, Disjointed is part of Netflix's aggressive $5 billion push into original programming. The show is slated to debut sometime in 2017.
Highland
According to Variety, Amazon Prime is developing Highland, a "family friendly" pot-themed dramedy starring Margaret Cho, who after starts life over after attending court-ordered rehab. But things go awry, as she moves in with her dysfunctional family who now owns a cannabis dispensary.
The show is still in development, so no word yet as to when it will premier.
Buds
We've been getting conflicting reports on the status of this project. Pushing pot on prime time would be a bold move for network television. NBC supposedly greenlighted the project for the 2015-16 development cycle, but details are elusive. The storyline revolves around a dispensary in Denver. Naomi and Adam Scott (from Parks and Recreation) joined forces with NBC writer Joe Mande to develop the project.
Pot comedies have — no doubt — grown in demand across streaming services, cable and premium channels lately. It will be interesting to see how the trend plays out.
[mc4wp_form id="20346"]