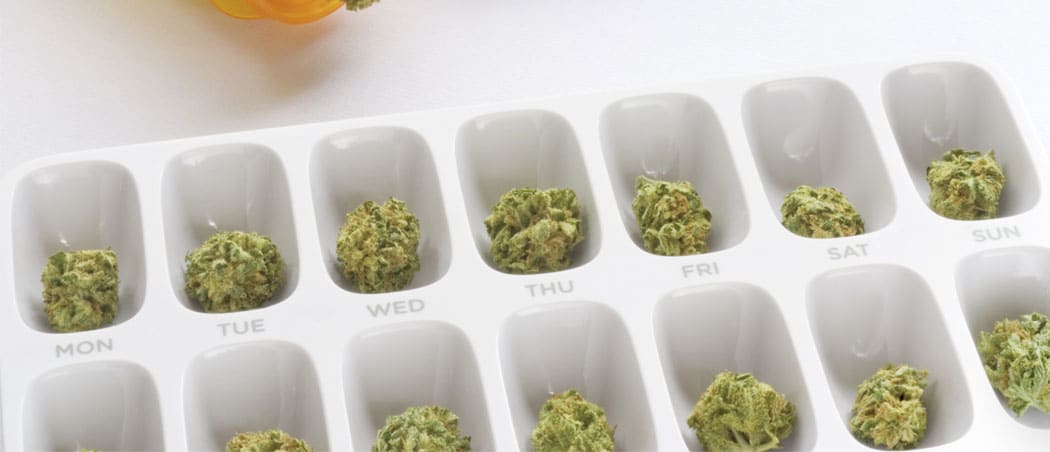 Alright, folks! A lot of people have been asking us about the Cannabis Patient Protection Act and how it will affect consumers and the industry. So we've put together this blog to explain the law from our perspective. Keep in mind, we're not attorneys, so this is our interpretation as lay people and supporters of safe access to high-quality medical cannabis.
First off, in principle (and spirit), we support the law. We recognize that since the medical program was created years ago, and with recreational adult-use cannabis now the law of the land in Washington, there was clearly a need modernize the medical program and align it with the recreational program.
No doubt, merging the recreational and medical programs solves some problems, while creating other ones. We should all be able to appreciate that fact. But, the government being government, we're under no delusions that every kink will be worked out as quickly as we all want. Overall, however, we feel this is a step in the right direction, and that over time any issues that need to be worked out, will be worked out.
Gov. Inslee made a statement that, "To the extent further changes may be necessary to ensure a patient-focused, well run medical marijuana system is in place, we'll be able to do that in future legislative sessions." We're hopeful the Governor continues to be proactive, and that the medical and consumer cannabis markets evolve into what it should be for the people of Washington State.
Notably, overall we've seen positive developments in the industry. If we look at the recreational adult-use market, prices have been coming down, in some cases to below what it was in the medical market. The taxes being collected are helping Washington State rebuild important programs in local communities. And, the people of Washington State — by and large — have better and safer access to Cannabis whether it be for recreational or medical use
Background: Washington State's Cannabis Patient Protection Act
Amid growing concerns the medical and recreational cannabis programs needed to be reconciled, the State Legislature enacted Washington State's Cannabis Patient Protection Act — also known as SB 5052. Gov. Inslee signed SB 5052 into law on April 24, 2015.
The Cannabis Patient Protection Act codifies a regulatory structure for medical marijuana which includes merging it with the recreational program and shifting oversight from the Department of Health to the Washington State Liquor and Cannabis Board. Additionally, the tax code has been revised and additional consumer protections have been put into place.
Several groups including Americans for Safe Access (ASA) weren't pleased, and had actively lobbied to pass an alternate bill, House Bill 2058. Justifiably, they thought SB 5052 created restrictions that would adversely affect patients and dispensaries.
Before the law went into effect, medical patients — registered through the Department of Health — were permitted to grow their own plants. With the new law, patients could lose the ability to purchase some products while not being able to possess as much medicine. However, if patients register with the government database, they can possess more cannabis.
Sen. Ann Rivers, a sponsor of SB 5052, believes the database is important so "regulators can ensure there are enough stores providing medical cannabis to patients,"
Sounds reasonable, but of course, we can certainly see why — with cannabis still being federally illegal — people would be apprehensive about putting their names into a database, in effect admitting they are violating federal law.
However, the State assures us of patient confidentiality and compliance with Health Insurance Portability and Accountability Act (HIPAA). Sen. Rivers said, "privacy will be ensured at the highest possible level, and the database does not in any way violate HIPPA."
Of course, intention and practice are different things. What if their security is compromised and they get hacked?
Governor Inslee's office has sought to address concerns by offering a Frequently Asked Questions (FAQ) page on their website.
On the upside, for many, the legislation has opened up access to patients through cooperatives and more retail outlets. According to the Governor's office, "The legislation allows cooperative gardens and requires the Liquor and Cannabis Board (LCB) to increase the maximum number of marijuana retail outlets." Patients — up to four — can form a their own cooperative garden. They may cultivate and possess up to sixty plants and 72 ounces of usable cannabis."
The LCB will issue licenses to medical marijuana dispensaries who meet "reasonable criteria," including the requirement that operators are 21 years of age or older, maintained a business license, has paid their taxes and isn't a criminal. And, of course, dispensaries can't be located around kids.
The reason my partner, Shawn Sortland and I, started Clear Choice Cannabis in 2012 was to help people have access to alternative forms of medicine. Shawn having used cannabis for a multitude of back issues, while my brother passed away from an opiate addiction. It should go without saying, we're passionate about this industry and ensuring our customers, who motivate and inspire us daily, have access to the highest quality cannabis products available.
In fact, when the state opened up their application process in November of 2013, we became convinced going through this process was the only way we could continue to keep our doors open to our patients and to Pierce County. In June 2014 we were granted our State license and merged our medical collective into a retail store, which allows us to help more patients and consumers gain access to high quality tested cannabis.
Again, while the new law is far from perfect and it's been a little rough getting this new industry off the ground, we truly feel that the time has come and the cannabis industry in Washington is getting better and better by the day. Now that the law is in full effect, stay tuned for updates on our blog.
[mc4wp_form id="20346"]