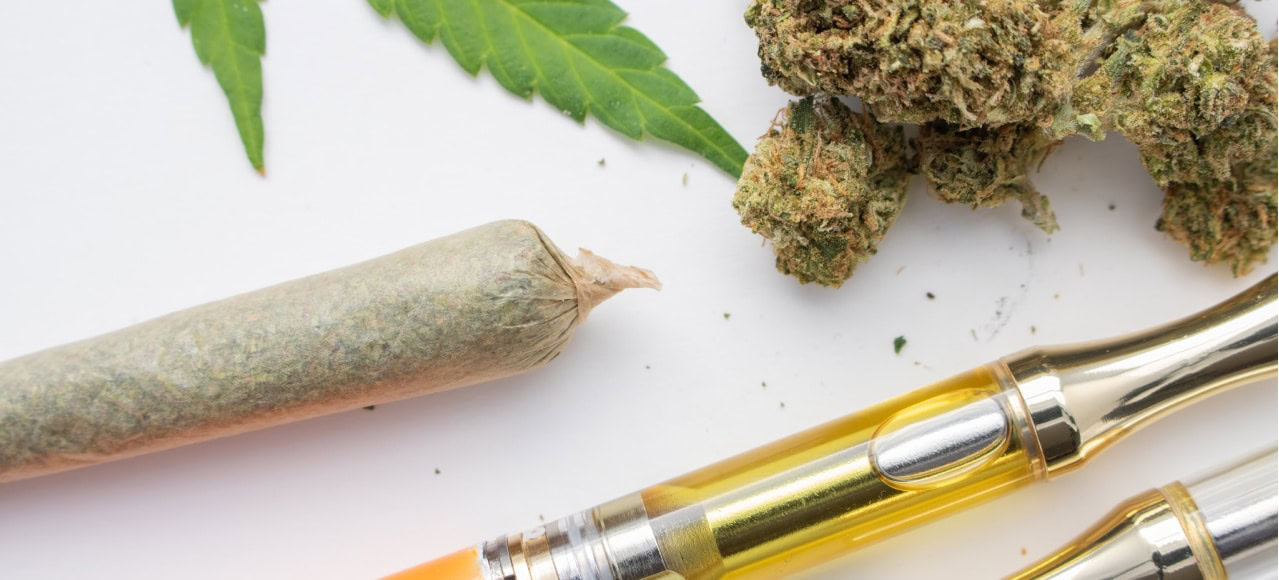 Canna Organix is a Washington state-based cannabis grower, manufacturer, and distributor, known for their top-shelf flower, super-potent concentrates, and premium vape cartridges. Thanks to their incredible work and explosive growth, you can now find Canna Organix products in dispensaries all across the west coast, including right here at Clear Choice!
Grown With Passion, Grown With Care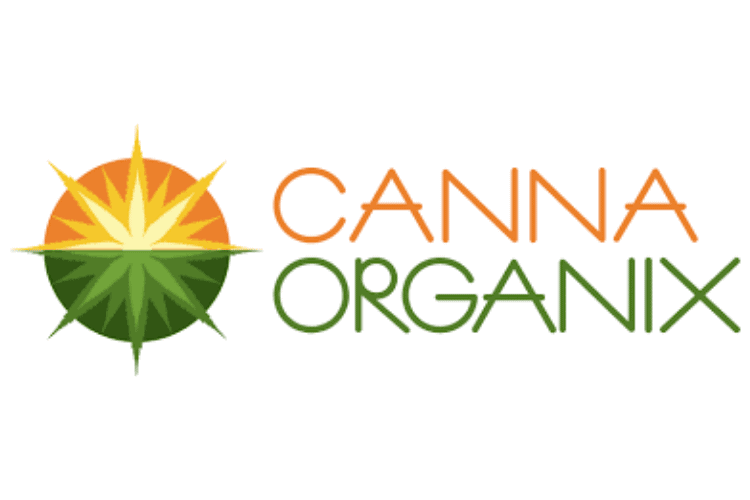 Canna Organix is dedicated to growing and producing cannabis with innovation, integrity, and passion. Founded in 2013, the brand is driven by a desire to not only produce clean, top-notch cannabis, but also to establish meaningful relationships and connections with their community and their customers.
Their state-of-the-art growing facility located in Sequim, on Washington's Olympic Peninsula, is perfectly positioned and designed to produce outstanding cannabis. This location receives only 16 inches of rain per year and enjoys roughly 250 days of sunshine per year, making it an ideal spot to grow natural cannabis free of chemical pesticides.
Award-Winning Cannabis
The outstanding cannabis grown by Canna Organix has won several awards this year. In 2019, Zkittles won 2nd place in the Washington State High Times Cannabis Cup. Their Sour Tangie live resin concentrate also won 'Best In Washington State' in the 2019 Washington Sun Cup.
Some of Our Favorite Canna Organix Products
We're not kidding when we talk about CX's extensive product line. Thanks to their willingness to innovate and explore, Canna Organix have put together a range of cannabis products that constantly push the envelope.
Here are just a few of our favorite products that you can find in our shop right now!
Grapefruit Skunk Terp Crystals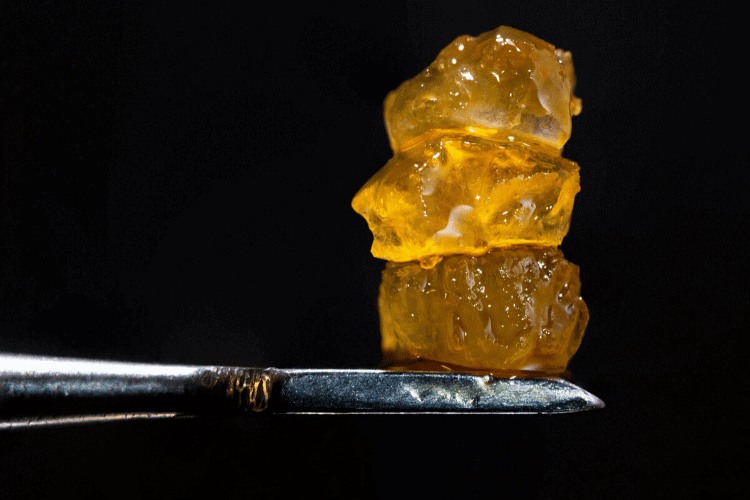 All of CX's concentrates are produced using some of the industry's most extensive methodologies and cleanest processes. The final product is unique, top-shelf flower and concentrates like their Grapefruit Skunk Terp Crystals.
Also known as grape skunk, grapefruit skunk is an 85/15 indica-dominant strain that packs a strong punch and a delectable, mouthwatering flavor. This strain's spicy-sweet smoke comes with strong sedative and relaxing effects. Enjoying this strain in the form of terp crystals will really allow you to experience all of the delicious terpenes and flavonoids it has to offer.
Forbidden Fruit Distillate Cartridge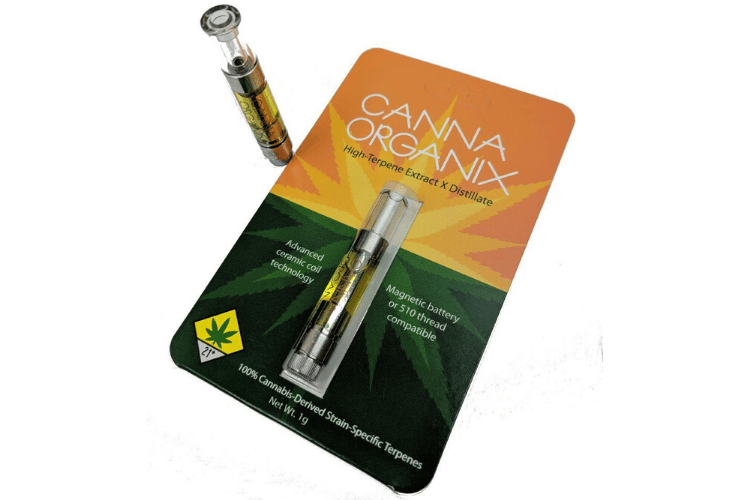 Forbidden Fruit is a rare 70/30 indica-dominant strain that is simply loaded with delicious terpenes and flavonoids. This delectable strain features hints of cherry sweetness, smooth tropical fruitiness, and fresh pine. Featuring a pure blend of cannabinoids and terpenes, Canna Organix vape cartridges are one of the best ways to enjoy this unique strain.
The Canna Organix team are committed to continually innovating their products and procedures in order to provide their customers with the best cannabis experience possible. All of their high terpene extract (HTE) vape cartridges are made with 100% cannabis-derived strain-specific terpenes pulled from CX's own flowers and distillates.
Pre-Packaged Wedding Cake Flower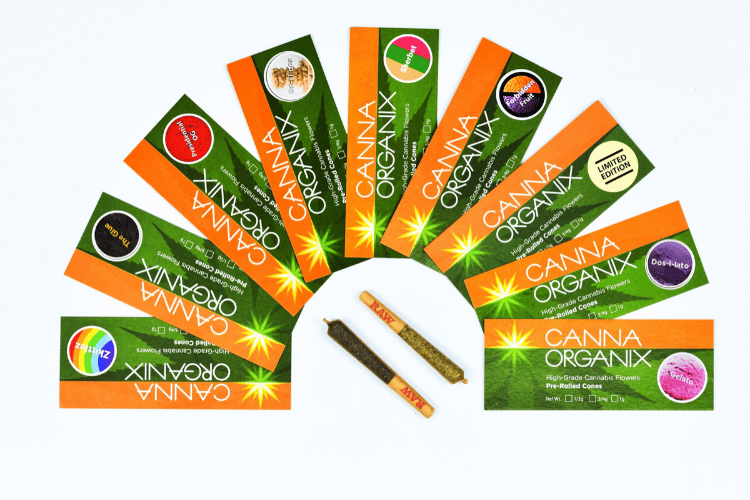 It all starts with the flower!
Wedding Cake is a rare indica-leaning hybrid that can reach soaring THC levels of over 25%. A member of the Girl Scout Cookies family, Wedding Cake is loaded with delicious sweetness and fruitiness. Moreover, CX's specially designed packaging works to preserve as many of the plant's terpenes as possible. These hand-grown, hand-selected, and hand-trimmed buds are sure to blow your taste buds away.
Ready to get your hands on some? Stob by our Bremerton dispensary today or order online now!