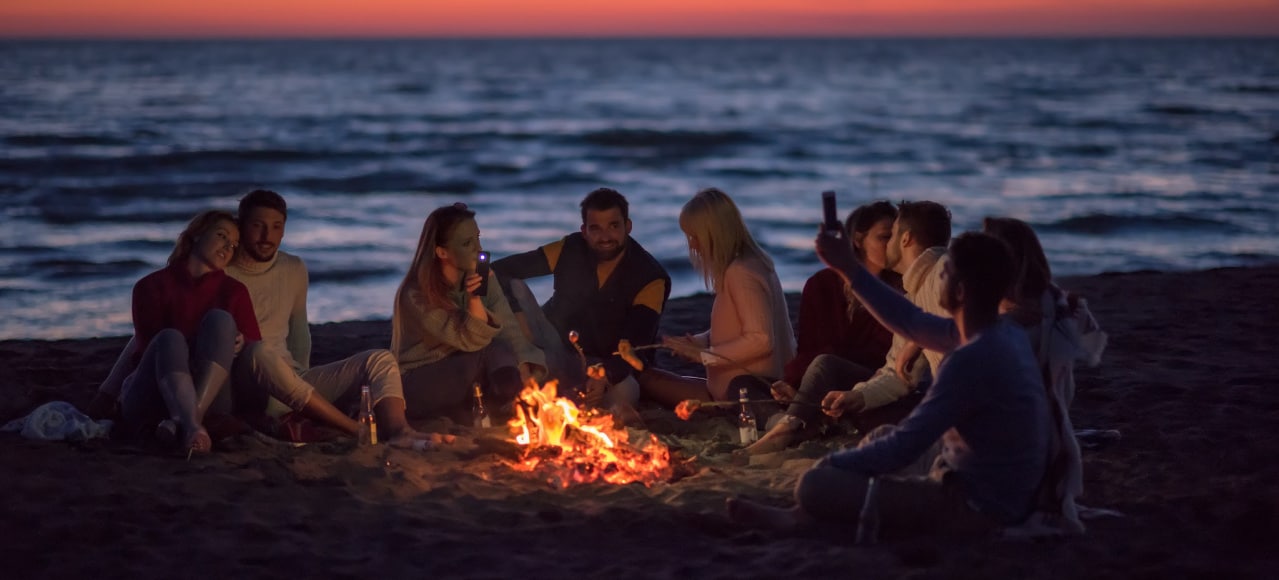 Nothing defines those waning days of summer quite like a campfire. Whether you're kicking back with a group of close friends or spending time with family, cannabis can act as the perfect accompaniment to the warm glow of a roaring flame, and recreational legalization has made it easier than ever to discreetly dose with a variety of inconspicuous edible products. To compliment your next outdoor bonding session, here's a hand-picked selection of the best edibles currently on the market.
Try These Edibles for Your Next Kumbaya Session
Legal Soft Drinks
A signature product from Mirth Provisions, a renowned manufacturer of edible products, Legal Soft Drinks put a refreshing twist on the typical edible experience. Each glass container is filled to the brim with a unique carbonated brew of natural flavors and potent THC, allowing you to cool off and dose at the same time.
Legal Soft Drinks run the gambit from bittersweet cranberry to the more traditional lemon ginger, with each individual flavor crafted with a different type of cannabis. The sheer variety of Legal Drinks available for sale makes these beverages the go-to brand for infused sodas, with new and even more exciting products waiting to be unveiled.
Sweet June's Infused Pretzels
It seems everything is infused with cannabis recently, and Sweet June proves that pretzels are no exception. Each bag of Sweet June's Flavored Pretzels is chock full of THC, with 100mg distributed between 10 delicious pretzels. Likewise, Sweet June's edibles are known to be efficient and effective, delivering a strong and long-lasting high that equally impacts mind and body.
ZootRocks
If you're on the hunt for a more understated cannabis solution, ZootRocks are some of the best edibles for portable use. These tiny tarts only contain 5mg THC each, but when taken together, the effects can be mind-blowing. The primary benefit of ZootRocks, however, lies in their discreet packaging, making it possible to inconspicuously dose even while your friends are laughing around the campfire.
420 Bars
For those interested in crafting cannabis s'mores, 420 Bar produces the best edibles for the task. Simply break off a few pieces of 420 Bar's potent chocolate, melt them over your graham crackers and marshmallows, and you have the ideal treat for any campfire kickback. 420 Bars come in multiple varieties, encouraging experimentation beyond classic milk chocolate with eye-catching flavors like dark chocolate with sea salt.
Even if you're not a fan of s'mores, 420 Bars offer everything needed to have a night of infused fun. While 420 Bars come in a small package, these powerful edibles can pack a punch, with individual bars sometimes clocking in at an astronomical 180mg THC. As with any edible, use caution and be patient during your next encounter with a 420 Bar.
You can check out our amazing assortment of edibles online. Visit or Tacoma dispensary menu or our Bremerton dispensary menu to see all the amazing products we carry and to place your order! Want to see them in person? Stop by today!