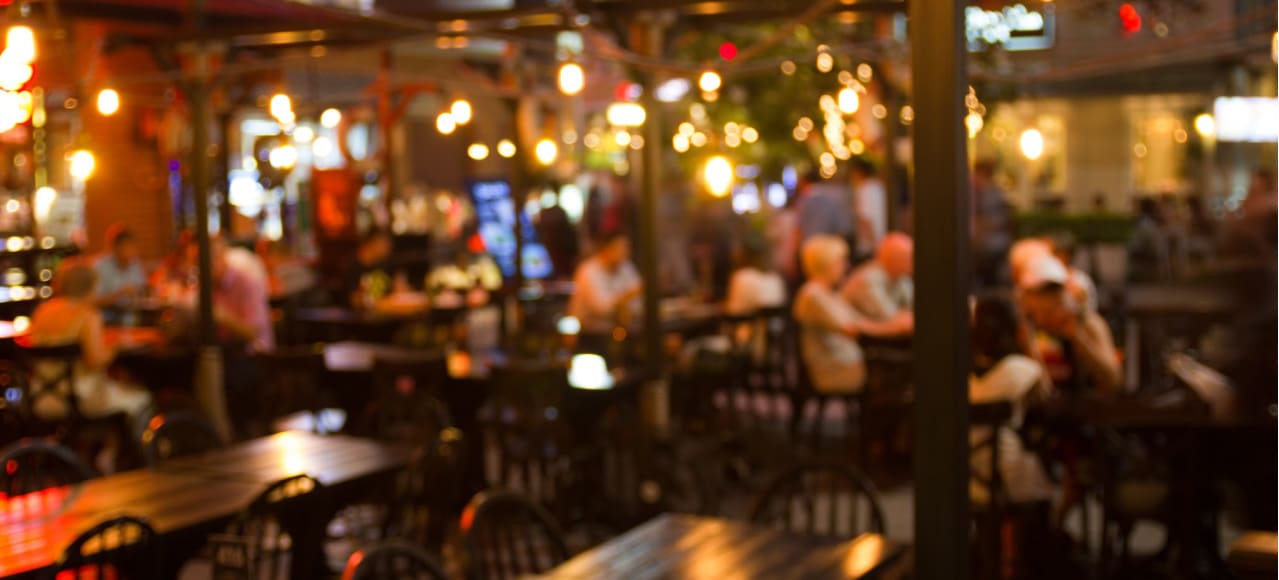 During working hours, we're hard at work finding you the freshest, most carefully grown and processed cannabis products we possibly can. But once quitting time rolls around, we love taking advantage of Bremerton nightlife just like you do. You'll find bars, saloons, lounges and more to kick back and unwind at. And if you don't see your favorite watering hole, you know what you can do: Drop us a line. We'd love to hear about it, and share the love by spreading the word!
Clear Choice's Favorite Bremerton Nightlife Options
South Pacific Sports Bar
218 1st St
Bremerton, WA 98337
(360) 479-1657
Burgers, beers and sports are the name of the name at this always-hopping bar. From an expansive beer list spanning 34 taps to homemade specialties like fried lumpia—a bit like Filipino-style egg rolls—and the famous SoPac chicken wings (available in no fewer than 13 flavors), there's a lot to love at this long-running central bremerton mainstay.
Sirens
312 Naval Ave
Bremerton, WA 98337
(360) 405-5000
If you recall your Greek mythology you'll know that the Sirens were mythical beasts who lured sailors to their doom. We think you'll come to a happier end at this well-loved, no-frills watering hole smack-dab in the middle of town. Come for offbeat events like "Booze and Brushes," a monthly drinking-and-painting extravaganza; stay for hot pizza, ice-cold beer and a comfy seat at the bar.
The Hi-Fidelity Lounge
2711 6th St.
Bremerton, WA 98312
(360) 627-9752
We've written before about the Hi-Fidelity but then again we're kind of sweet on it. With a focus squarely on music as much as drinking, this joint always stays cozy and intimate. There's live music on a small stage, vintage 45RPM records on the wall, and a cool vibe that makes you want to stick around for more.
Fuzzy Naval Bar & Grill
416 Naval Ave
Bremerton, WA 98337
(360) 782-5487
It's rumored that active-duty naval personnel do indeed get a bit fuzzy here, but then again this is the kind of bar where anyone gets a bit out-of-focus at times. Delightfully bare-bones—cash only, no taps—the "Fuzz" is a splendid place to hide out, sip a can of Rainier, and munch a plate of hot gizzards. Actually scratch that, maybe stick with the Fuzzy Burger.
Horse & Cow Bar & Grill
536 4th St
Bremerton, WA 98337
(360) 627-9843
A tribute to Bremerton's long history as a submarine base, The Horse & Cow has served the submariner community in one version or another for over 60 years. The walls are festooned with what's believed to be the largest private collection of submarine memorabilia anywhere, though you can expect a friendly welcome no matter what branch of the service you served in, including none at all. Look for a good selection of casual pub grub, a great selection of tap beers, and even the feared "Nuke Waste," a disturbingly evil-looking green-tinted liquor that's found its own special fanbase.
Of course, at Clear Choice, we think everything is better with a little bud. Make sure to grab some of the good stuff before your night on the town at your favorite Bremerton dispensary! Make life easier by ordering ahead of time with our online menu.