Stoner Guide 101: Fun Things to Do In Bremerton When You're High
You love cannabis -- and we do too! When you visit Clear Choice, our humble little -- well, big! -- recreational Bremerton dispensary, we want you to have a rocking time. That's why we created this handy guide, the Stoner Guide 101 - Fun Things to Do In Bremerton When You're High, to make sure you have an unforgettable experience. In the guide below, we'll give you the 411 on everything you need to know to enjoy cannabis safely and responsibly in Bremerton.
Enjoy!
Stoner Guide 101: Cannabis Legality in Bremerton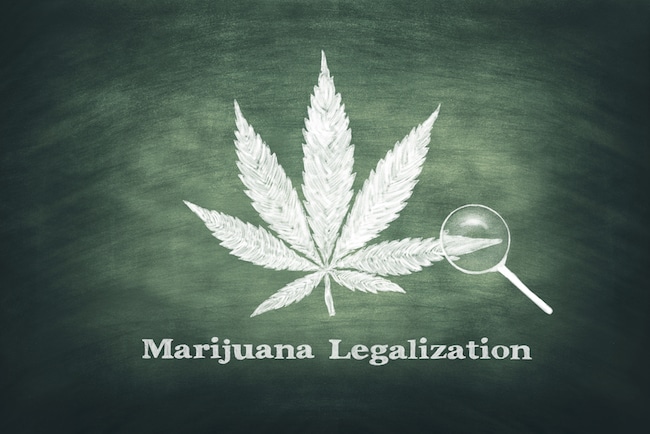 First, here are the basics on cannabis and its legality in Bremerton.
Age requirements: You need to be at least 21 years old for adult-use recreational in Bremerton and the state of Washington. For medical use, you must be at least 18 with a recommendation.
Acceptable ID: Like alcohol, you'll need a valid ID to purchase cannabis products. Here's what's acceptable:
Driver's license or state-issued ID (from any state), Canadian province, Washington, D.C., or U.S. territory
Washington State issued IDenticard
U.S. Armed Forces ID or Merchant Marine ID
Washington state or federally-issued Indian Tribal ID card
Possession: Laws in Washington and Bremerton are similar to other states like California, Oregon, Colorado, and Nevada. You may carry:
Up to one ounce of cannabis flower (28 grams)
No more than seven grams of extract for inhalation
Maximum of 16 ounces of infused product in solid form
Up to 72 oz. in beverage form (for both edibles and topicals).
Consumption: Public consumption is still forbidden in Washington and any use on federal land is illegal.
Stoner Guide 101 Planning: How to Prepare Before You Get High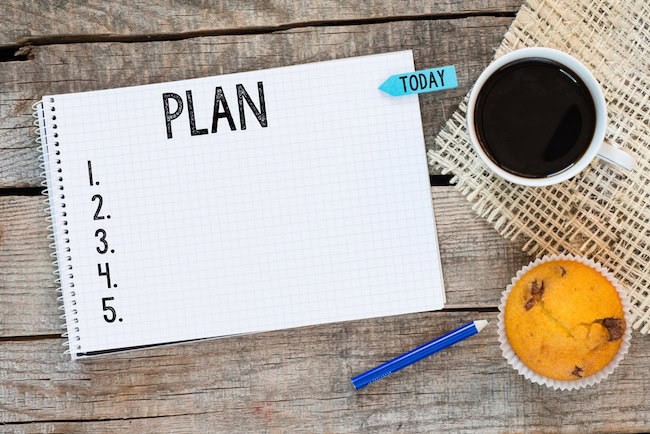 Failing to plan is planning to fail. Before you go on your expedition, make sure to create a plan and gather your necessary supplies.
1. Create a Plan 
Plan your excursion. Where do you plan to go? Create an itinerary.
Make transportation arrangements. Do NOT drive high! Even if you think you're good, you're probably not. Use public transportation (buses, ferries, light rail) Lyft or Uber, bike, or designated driver.
Buy your cannabis.
2. Gather All Your Necessary Gear  
Cash
Lighter (if necessary)
Pipe or vape
Munchies
Water
Stoner Guide 101: Things to Do When High in Bremerton
Bremerton has no shortage of things to do when you're high. Here are a few of our recommendations.
Have a Laugh: Go to a Comedy Club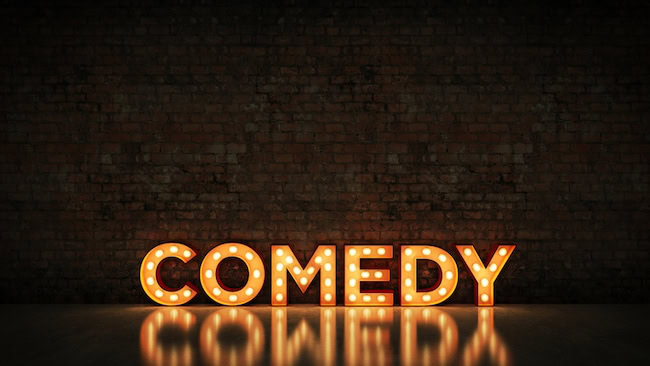 Seattle has long been known as a hub of comedy on the West Coast. We have a wealth of comedy venues that are perfect for the cannabis-inclined. While this is far from an exhaustive list -- we have so many great venues! -- the list below should provide a good starting point to enjoy Seattle's best (and specifically venues that are close to Bremerton)!
Laughs Comedy Club Seattle
5220 Roosevelt Way NE
Seattle, WA 98105
Get Directions
Call: (206) 526-JOKE
Website
Laughs Comedy Club in Seattle is brought to you by Terry Taylor and husband and wife duo, Dave and Angela Dennison. Dave, himself a standup comedian, attended UCLA and California Polytechnic, and later managed restaurants and comedy clubs in Utah and California. He uses his extensive Rolodex to book some of the best headliners to the stage. Dave and Angela regularly scout rising stars as far as Montreal, Quebec, and never fail to disappoint. Angela, was in fact, named one of the "Eastside Women Entrepreneurs Leading Ladies" by 425 Magazine.
Laughs Comedy Club Seattle is open from Wednesday to Sunday, hosting one to two shows nightly.
Make sure to show up Wednesdays, which is "Open Mic Night," allowing up-and-comers to try out new material. Best of all: There's no cover charge! Headliners on Friday and Saturday night shows cost $15 to $20, with a two-item minimum.
Comedy Nest - The Rendezvous
2322 2nd Ave
Seattle, WA 98121
Get Directions
Website
There's plenty of seating in the Rendezvous basement where you'll find a welcoming environment for just $5 a ticket. Haters (and hecklers) need not apply! The Comedy Nest is especially welcoming of female comics, which is refreshing in a field that has historically been male-dominated. You'll enjoy a wide variety of diverse material that you probably won't find elsewhere.
Hey, do you have the itch for stand-up? Why not give the open mic a try? You might surprise yourself!
Unexpected Productions Improv
1428 Post Aly at Union St.
Seattle, WA 98101
Get Directions
Website
Improv is a little different than standup, and the Unexpected Productions Improv does NOT disappoint! With an amazing venue, incredible staff, and hilarious performances, there's little doubt that you'll soon become a regular!
What's great about the "Unexpected" is that they involve the audience. So if you're planning to "get high," maybe opt for a peppy Sativa instead of a couchlock-inducing Indica.
The venue has a quaint little bar with drinks that won't break the bank and the whole experience is both incredibly fun and affordable!
Get Cultured and Enjoy the Arts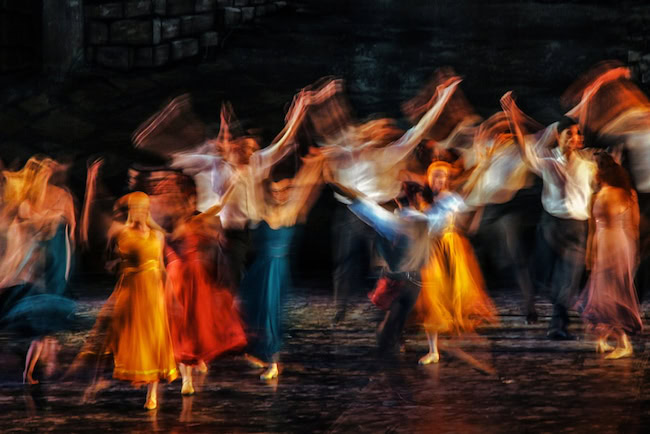 Admiral Theatre
515 Pacific Ave
Bremerton, WA 98337
(360) 373-6743
Get Directions
Website
Bremerton is home to the historic Admiral Theatre, a performing arts establishment that has been around since 1942 and which underwent a complete renovation in 1997. After the renovation, it became the premiere live entertainment and events venue in Bremerton and the surrounding area. Admiral Theatre focuses on enriching the lives of the local community through "arts, cultural education, and entertainment." The theatre hosts 50,000+ patrons per year for 110 diverse performances and local community events -- that includes everything from music to comedy and everything in between!
Bainbridge Performing Arts
200 Madison Ave N
Bainbridge Island, WA 98110
Get Directions
Website
In 1956, a passionate group of actors and artists came together to found the Bainbridge Performing Arts, a venerable institution that continues to thrive today. One of the best regional community theatres in the Pacific Northwest (and perhaps the country), it serves as the artistic hub of Bainbridge, where actors, dancers, designers, musicians, poets, singers, writers, collaborate to entertain and enrich the local community. BPA's Amadeus production won bigly in the Broadway World Seattle 2016 Awards. BPA's actors, directors, shows, and technical staff were prominently recognized in 2016's Kitsap Sun's accolades.
Get Patriotic: Go to a Naval or Veterans Museum!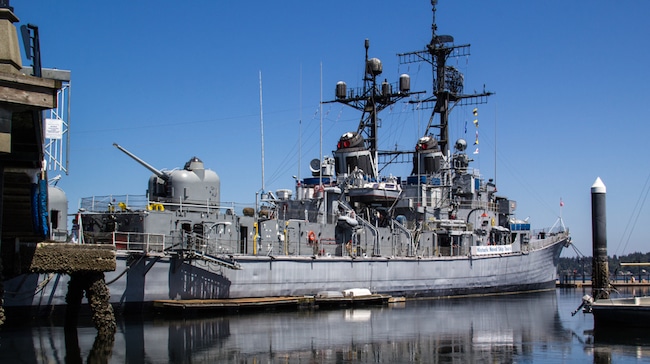 If you're a vet (or a patriot), Bremerton is a cannabis lover's utopia. There are numerous museums that you can visit that will excite and educate you about Bremerton's rich history!
USS Turner Joy Museum Ship
300 Washington Beach Ave
Bremerton, WA 98337-5668
Get Directions
Website
The USS Turner Joy Museum Ship provides a self-guided tour. The cost of admission is just $16 and provides a robust history on the ship with a ton of interesting things to do. The museum allows you to take pictures and even climb up and down most of the features within the USS Turner. You don't want to miss this! Most importantly, you'll experience and learn about the myriad sacrifices our military has made. You'll want to bring comfortable clothing, as you'll be traversing and climbing ladders and climbing into nooks and crannies.
This is a real Navy Destroyer from the Vietnam conflict that you actually get to experience and explore at your own pace. In fact, the crew and officers quarters are accessible to visitors. You can easily access from Seattle via the ferry. It's adjacent to the Bremerton Ferry Terminal.
Puget Sound Naval Shipyard Memorial Plaza
250 1st St.
Bremerton, WA 98337
Get Directions
Enjoy the scenic fountains on display, including the main fountain conveniently located next to the Ferry Terminal. From the shipyard, you can walk to other fountains in the area, as well as the Boardwalk and hotels. Learn about the contributions of wartime workers, including the many women who contributed to the war effort (both during WWI and WWII). The park has an abundance of picnic tables and park benches, making it ideal for having a picnic. Truly one of Seattle's gems! Oh, did we mention the sculptures?
Puget Sound Navy Museum
Free Admission!
251 1st St.
Bremerton, WA 98337
Get Directions
Website
The Puget Sound Navy Museum is simply awesome! Truly an interactive experience, there's no doubt you'll enjoy the picture displays. Parking isn't great, but it's still well worth it. The museum provides amazing exhibits on military life -- for example, MLB players in the Armed Forces and what they did -- that have been curated at a world-class level. There's something for everyone to see here. The gift shop ain't too bad, either. You'll no doubt find some choice pieces you'll want to take home as mementos.
Moreover, there are so many areas that provide an educational experience, and the volunteers (docents) are there to guide and educate you. You'll get an authentic feel of a sailor's life! The surrounding area has a memorial for the USS Parche, which is also beautiful.
Best part? It's free! Though donations are accepted.
Veterans Living History Museum
825 Bay St, Port
Orchard, WA 98366-5205
Get Directions
If you like military history (or if you're a veteran or have a family member who is), you'll love the Veterans Living History Museum. It's a small space, but it's loaded with incredible memorabilia. The guides are incredibly knowledgeable -- and have a wealth of historic stories -- ensuring your visit will be worthwhile. Visitors describe the museum as being quaint, yet rich in history, with original relics of our nation's military past. Whether you're a history buff or stoner who loves the History Channel, this place is for you!
Bremerton Historic Ships Association
300 Washington Beach Ave,
Bremerton, WA 98337-5668
Get Directions
Supposedly, the USS Turner, which is docked on the Bremerton Public Pier, is the ship that started the Vietnam Conflict. Now if that ain't a piece of history, what is? The ship was involved in the 1964 Gulf of Tonkin Incident that many people claim started the Vietnam war. You can actually walk through nearly 90 percent of the ship on a tour (or by yourself.) To tour, set aside at least an hour to see the restored ship. You'll be able to see how sailors lived, worked, and fought.
Stoner Guide 101: Enjoy the Town of Bremerton
Bremerton Boardwalk
243 2nd St.
Bremerton, WA 98337
Get Directions
The Bremerton Boardwalk is a great place to soak up the views. With plenty of grass, beautiful flowers, shops for boaters, the Navy Boat Museum, and a ferry with access to Seattle, the Bremerton Boardwalk is a great place to spend a stoney afternoon.
You'll frequently find festivals or concerts during the summer. It's also close to the convention center. Because the area is most often used for ferry travel, it's frequently overlooked -- almost a hidden gem! Don't miss the Bremerton Blackberry Festival which usually takes place at the end of February.
Stoner Guide 101 Cheap Eats: Get Your Munch On!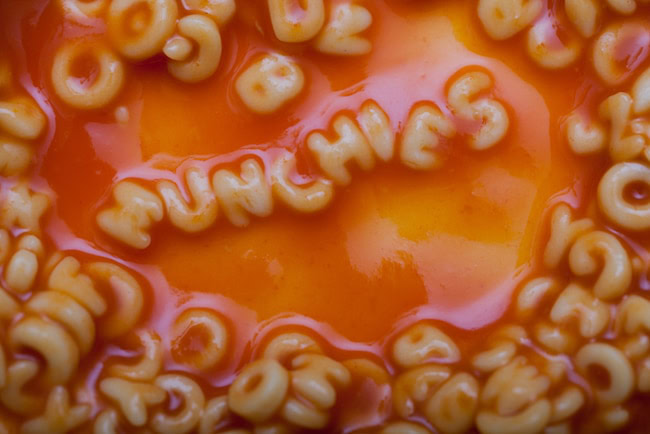 Like pretty much all of Seattle, Bremerton has no shortage of tasty grub -- yes, munchies! -- to help you refuel after imbibing in some of the Pacific Northwest's legendary cannabis. Bremerton has a lot of great cheap eats, particularly if you like Asian and Hawaiian-inspired cuisine!
Here are a few essential places to grub. There's no doubt why these places made the Stoner Guide 101:
American
Hi-Lo's 15th St. Cafe U
Breakfast & Brunch
2720 15th St
Bremerton, WA 98312
(360) 373-7833
Get Directions
Manette Yacht Club Bar
Burgers, American (Traditional), Tapas Bars
120 Washington Beach Ave
Bremerton, WA 98337
(360) 479-9801
Get Directions
Asian & Hawaiian
Cafe Kai
Hawaiian
2518 Wheaton Way
Bremerton, WA 98310
Get Directions
Website
Island Kitchen & Fast Food Restaurant
Hawaiian
2414 Wheaton Way
Bremerton, WA 98310
(360) 377-8066
Get Directions
Kama'Aina Grill
Hawaiian, Barbeque
208 1st St
Bremerton, WA 98337
(360) 377-1808
Get Directions
Website
Island Flavors
Filipino
2901 Perry Ave
Bremerton, WA 98310
(360) 479-2552
Get Directions
Island Hut
Hawaiian
2502 6th St
Bremerton, WA 98312
(360) 627-9732
Get Directions
Website
Umami Kitchen
Sushi Bars, Korean, Japanese
200 1st St
Bremerton, WA 98337
(360) 377-1777
Get Directions
Website
Mexican
El Balcon
Mexican, Salvadoran
326 Pacific Ave
Bremerton, WA
(360) 813-1617
Get Directions
Website
Juanito's Taqueria
Mexican
6721 Kitsap Way
Bremerton, WA 98312
(360) 377-2595
Get Directions
La Rancherita
Mexican
4930 Kitsap Way
Bremerton, WA 98312
(360) 525-7756
Get Directions
Website
Stoner Guide 101: Closing Advice
Bremerton is a great place to "get high" and soak up the local attractions, but common sense still applies. We hope our Stoner Guide 101 helps you plan an epic visit. Here are a few more things to keep in mind before you embark on a fun-filled cannabis-infused excursion.
Cultivation: At present, Washington does not allow you to grow your own weed. Seems stupid, but that's the law.
Federal Property: Federal property is just that. Federal. That means state law does not apply. Do not consume (or carry on your person) when on federal property.
Public Consumption: You're not allowed to consume in public. Police will cite you, so make sure to be discreet. No smoking! Edibles or vapes are your best bet.
Transporting: Airports abide by federal law, meaning you're best off avoiding traveling with cannabis if you plan to fly. Even transporting from a cannabis-friendly state to another cannabis-friendly state is technically illegal. Just keep that in mind!
For the most up-to-date cannabis laws in Washington, visit the NORML website.
Bottom line: stay safe, follow the laws, and most importantly, have fun! And, if you're in the Tacoma area, be sure to check out our Guide to Visiting Tacoma Stoned.
Looking for the best cannabis in Bremerton? Check out the Clear Choice Bremerton Cannabis Menu for our current inventory.