10 Picturesque Outdoor Day Trips from Seattle
One of the greatest benefits of living in the Pacific Northwest is the proximity to some of the most beautiful spots in North America (and the world). We all need to get out of the city from time to time and experience the beautiful nature the Pacific Northwest has to offer.
We assembled this list of some of our favorite outdoor day trips from Seattle.
Outdoor Day Trips from Seattle (1 Hour or Less Away)
1. Snoqualmie Falls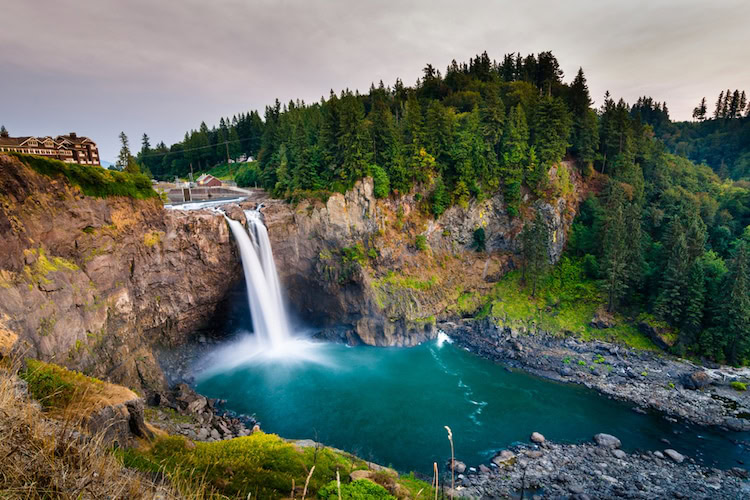 Distance from Seattle: 30 - 40 minutes
Location & Directions
Website
Cost: Free
One of the most stunningly beautiful hiking and sightseeing destinations in Washington state, more than 1.5 million people visit Snoqualmie Falls annually. The Falls are home to a two-acre park, an observation deck, the Salish Lodge, and, of course, what it's most famous for: a 270-foot waterfall.
Snoqualmie Falls is recognized by the National Register of Historic Places for its significance among the indigenous Snoqualmie people. The Falls are also home to the historic Salish Lodge & Spa which is nestled over the falls with gorgeous views.
The park is open from dawn until dusk.
2. Hibulb Cultural Center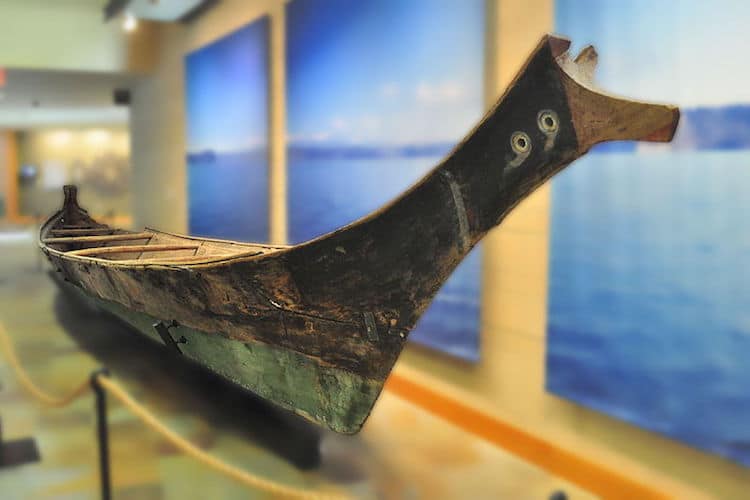 Distance from Seattle: 45 mins
Location & Directions
Website
Cost: Varies (Families $25.00)

The Hibulb Cultural Center and Natural History Preserve is the cultural hub for the federally recognized tribes of the Duwamish, Snohomish, Snoqualmie, Skagit, Suiattle, Samish, Stillaguamish people, and other signatories to the Treaty of Point Elliott. The facility serves as an interactive cultural experience promoting and preserving the tribes' cultural values and beliefs.
The center features a 50-acre history preserve and 23,000 square feet of exhibits, educational opportunities, and a longhouse. If you visit on the first Thursday of every month, admission is free!
3. Bainbridge Island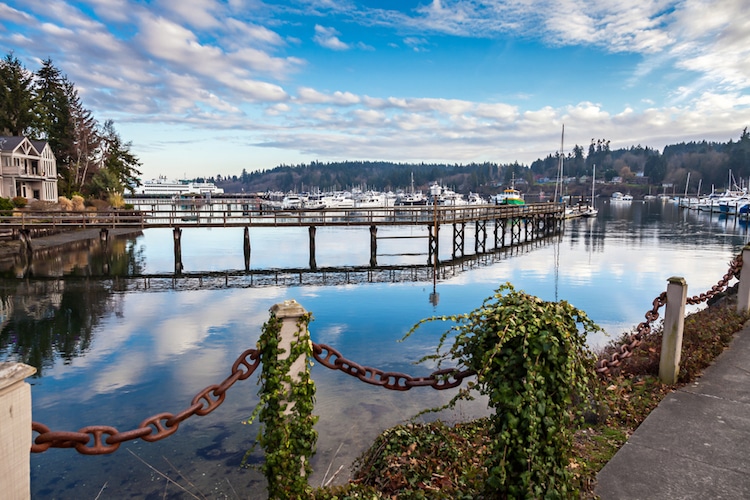 Distance from Seattle: 1 hour
Location & Directions
Website
Cost: Free
Although not even 10 miles from Seattle, you have to take a ferry from Seattle to Bainbridge, which takes just under an hour. Bainbridge is a charming 28-square mile island with 28,000 local residents.
Located in the middle of Puget Sound, you can enjoy views of the Olympic Peninsula, Mount Rainier, and the Cascade Mountain Range. If you like wine, beer, spirits (or all of the above), you'll be pleased to find plenty of water holes, including a brewery, an organic distillery, and artisan wineries.
You'll also find plenty of natural beauty – this is, of course, the Pacific Northwest! – including panoramic views and hiking.
4. Puget Sound Naval Shipyard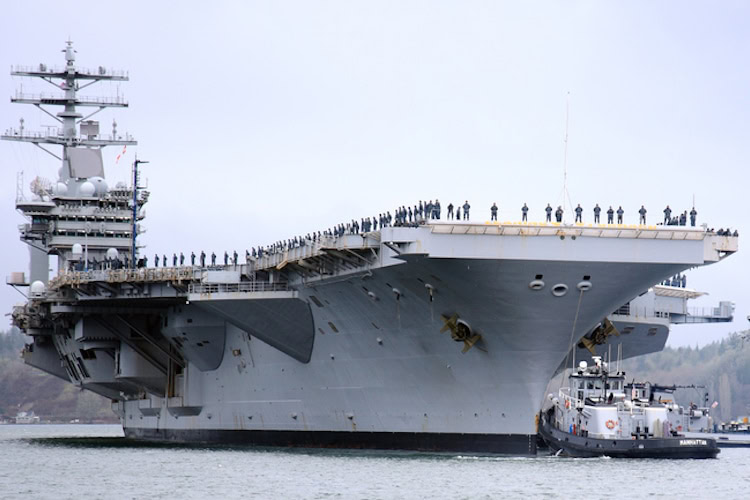 Distance from Seattle:  1 hour
Location & Directions
Website
Established in 1891, the Puget Sound Naval Shipyard is a naval shipyard spanning more than 179 acres on beautiful Puget Sound. It's known for being the largest naval shore facility in the Pacific Northwest.
A designated historic landmark, the shipyard was used during WWI and WWII to build ships for the Navy. Today it's home to a significant portion of the U.S. Navy reserve fleet as well as a collection of inactive vessels.
Outdoor Day Trips from Seattle (1 - 2 Hours Away)
5. Bellingham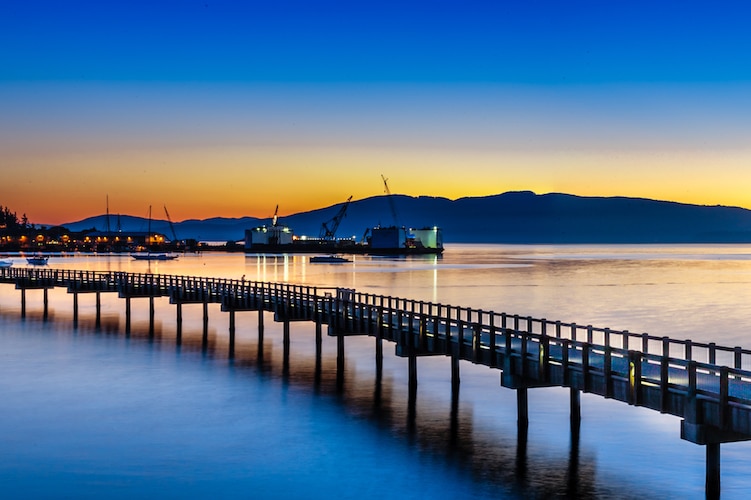 Distance from Seattle: 1.5 hours
Location & Directions
Website
A beautiful coastal town located near the Canadian border, Bellingham serves as a port for ships and ferries traveling to Alaska. East of the town is a massive snow-capped volcano where you can ski, while the center of town hosts the SPARK Museum of Electrical Invention where you can experience hands-on science exhibits. There's also the Whatcom Museum that features artistic and historical exhibits on 3 different sites.
The area is known for its abundant natural beauty and plenty of recreational activities. Its population of more than 50,000 people is known for their love of the outdoors and festivals. Activities including fishing, hiking, golfing, and world-class skiing at Mt. Baker. Don't miss the seafood festival in April or the six-day city fair in August. Bellingham is also the most northern city in the continental U.S.
6. Darrington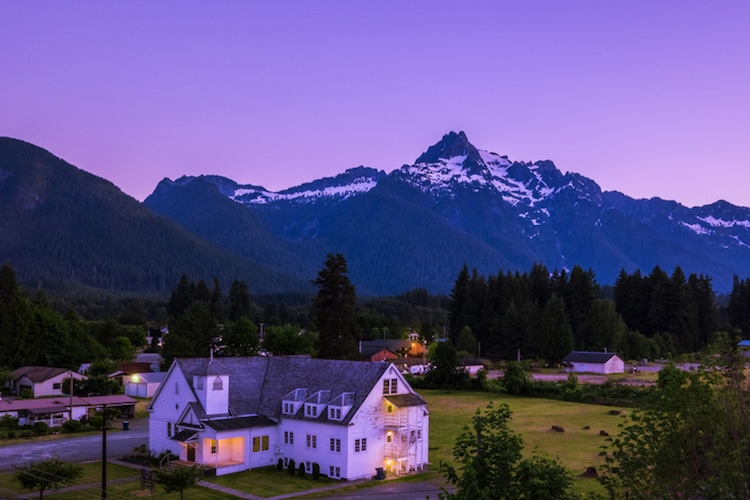 Distance from Seattle:  1.5 hours
Location & Directions
Website
Darrington is a small rural town in Snohomish County located among the beautiful foothills and peaks of the North Cascades. Set against a backdrop of stunning views, Darrington offers visitors an abundance of amazing activities.
In the summer, enjoy mountain biking, hiking, camping, rock climbing, swimming, horseback riding, and rafting. During winter you can cross country ski or snowmobile among the forested foothills. If you're so inclined, you can even take a helicopter tour. Darrington also hosts plenty of events throughout the year, from their famous annual harvest festival to Summer concerts in the park.
The town boasts three wild and scenic rivers, including the Stillaguamish, Sauk, and Suiattle rivers and three wilderness areas, Boulder River, Henry M. Jackson, and Glacier Peak.
7. Maury & Vashon Island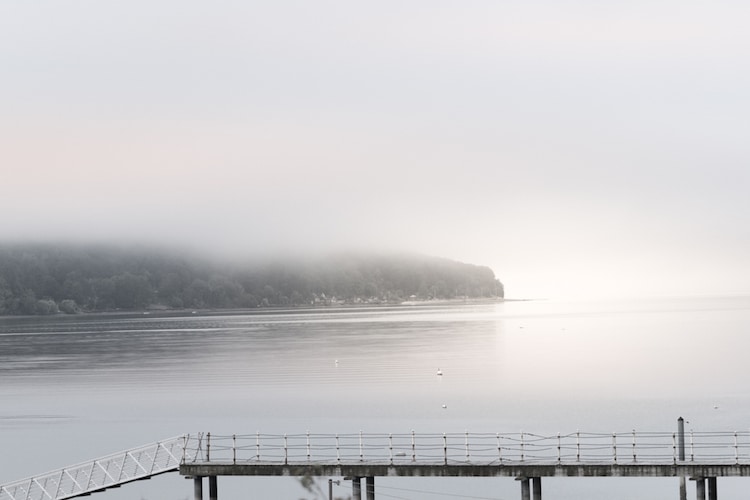 Distance from Seattle:  1.5 hours
Location & Directions
Website
One of Maury Island's claims to fame is the "Maury Island Incident" that allegedly occurred on June 21, 1947. Two residents claim to witness "men in black" who threatened them following a sighting of UFOs and falling debris over the island. There's even an award-winning film about the pre-Roswell incident.
It's now known for its 320-acre Maury Island Marine Park and the 275-acre Maury Island Natural Area. Farmland, forests, and pristine undeveloped shoreline make up most of this rural island. Don't miss the historic Point Robinson lighthouse, which can be found at the island's easternmost point.
8. Mount Rainier National Park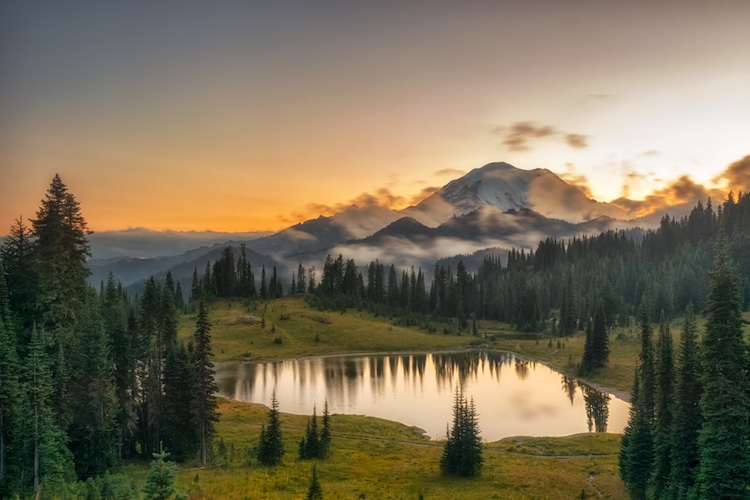 Distance from Seattle: 1 hour 45 min
Location & Directions
Website
Cost: Varies (annual passes and nightly camping passes are available)
Ahhhhh, Mount Rainier National Park! Where to even start. One of the most beautiful national parks in the world, Mount Rainier National Park spans more than 369.3 mi² acres including, of course, Mount Rainier, an active volcano. The volcano, one of the most famous landmarks in the U.S., is 14,410 feet above sea level and has more glaciers than any other peak in the continental U.S. The park boasts dozens of hiking trails, picnic areas, campgrounds, and climbing activities.
9. Olympic National Forest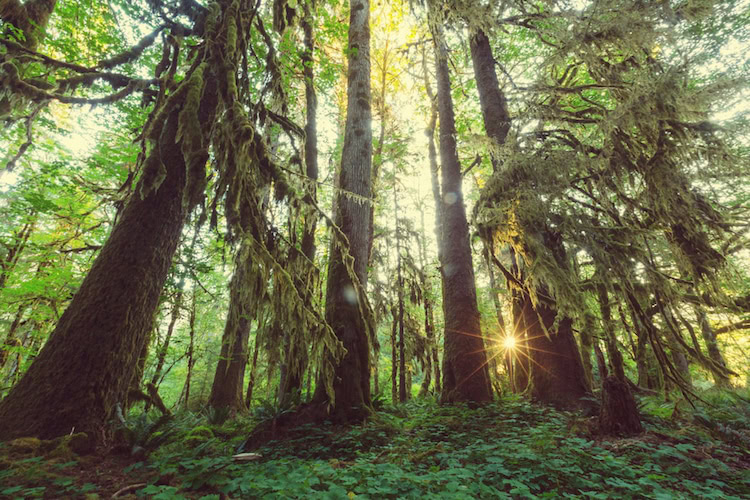 Distance from Seattle: 2 hours
Location & Directions
Website
Cost: Varies
Created in 1897, Washington's beautiful Olympic National Forest spans 628,115 acres of land and some of the region's most diverse landscapes, including deep canyons, ocean beaches, rainforests, peaks of Mt. Washington, a salt-water fjord, and mountain ridges.
A year-round destination located just two hours from Seattle, the Olympic National Forest has an abundance of activities, from fishing and horse riding to camping and sightseeing. If you don't want to get dirty camping, you can also rent one of the historic cabins.
Outdoor Day Trips from Seattle (2+ Hours Away)
10. Mount St. Helens National Volcanic Monument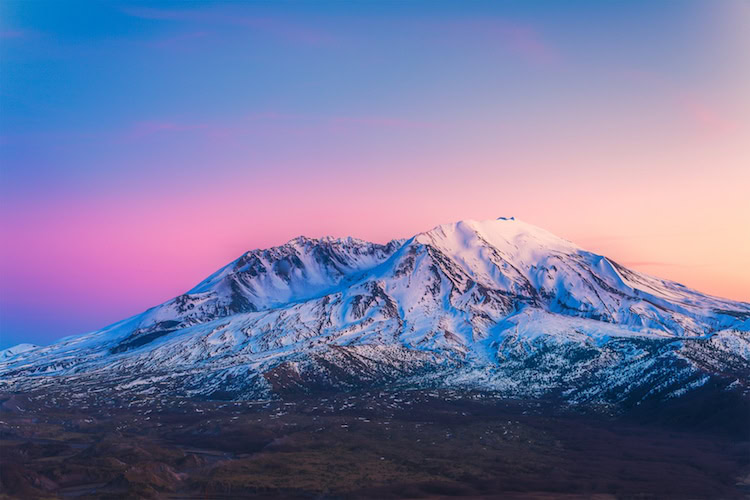 Distance from Seattle: 2.5 - 3 hours
Location & Directions
Website
Mount St. Helens is a sight to see, an active volcano that erupted in 1980, the area encompasses 110,000 acres designated for recreation, education, and research. There are plenty of hiking trails and expansive viewpoints that you can access by car. Make sure to check out Windy Ridge, which provides an amazing vantage point of Spirit Lake and the various areas that the volcano destroyed.
For anyone interested in volcanoes, the Mount St. Helens National Volcanic Monument is a must-see. The 110,000-acre area was set aside for research, recreation, and education after the volcano erupted in 1980. A wide variety of hiking trails are in the area, and there are several excellent viewpoints accessible by car. You can actually hike the volcano, but you'll need a permit and the park limits 100 people per day.
Other activities include:
Dine on Blackberry Cobbler at 19 Mile House

The Discovery Gift Store and Forest Learning Center

Elk Viewing from the Forest Learning Center

Explore Ape Caves on the south side of the park

Fishing at Coldwater Lake

Helicopter tours of the park

Hiking trails starting at Coldwater Lake

Horseback riding on Eco Park's mudflow
Living in the Pacific Northwest gives you a myriad of options for outdoor day trips from Seattle that you can drive to within just a few hours. Why not take advantage of living in one of the most scenic states in America?
Before your next day trip, be sure to visit our menu and check out our latest deals.
[mc4wp_form id="20346"]