Keep Toasty with Cannabis Hot Chocolate
Cooler days are great for experimenting with warm drinks. Whether you're a coffee fanatic, an apple cider sipper, or a tea drinker, there's something about hot chocolate that harkens back to simpler times. Hot chocolate is a great medium for add-ins, though, including one of our favorites—cannabis. Here's how you can make your own cannabis hot chocolate.
Cannabis Hot Chocolate: The Basics
If you're a fan of water and a hot chocolate packet mix, it's time to step up your game. There are two ways you can approach your hot chocolate: with cocoa or with straight-up chocolate.
And there are multiple ways to infuse your hot chocolate. You can make canna-milk (cannabis-infused milk), you can add a few drops of a cannabis tincture to your concoction, or you can even use some infused chocolate or a caramel edible to add a kick.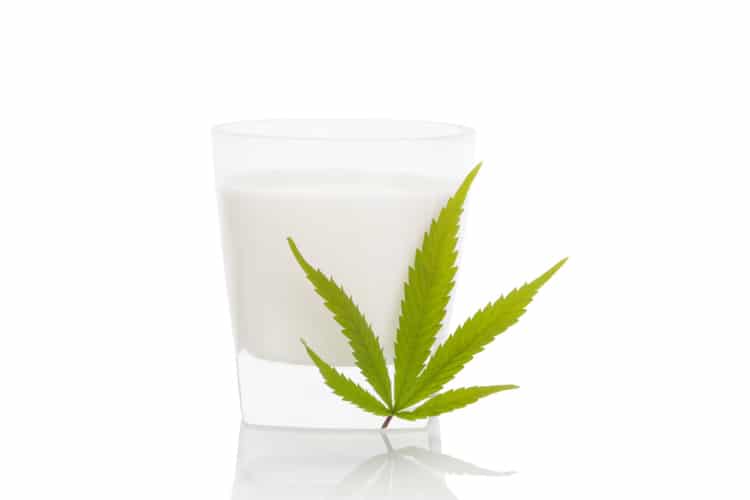 For one cup of hot chocolate, using a tincture or melting a piece of cannabis chocolate is super simple. If you're making hot chocolate to share, it may be fun to experiment with some canna-milk (follow the link for an easy recipe!).
If you prefer nut milks, it's important to get a high-fat nondairy milk. Otherwise, the THC won't properly take to the milk. In that case, opt for a tincture or an edible add-in.
For One Cup of Cannabis Hot Chocolate
1 cup canna-milk (or a nut milk with one or two drops of tincture)
3 tablespoons cocoa powder
2-3 teaspoons sugar to taste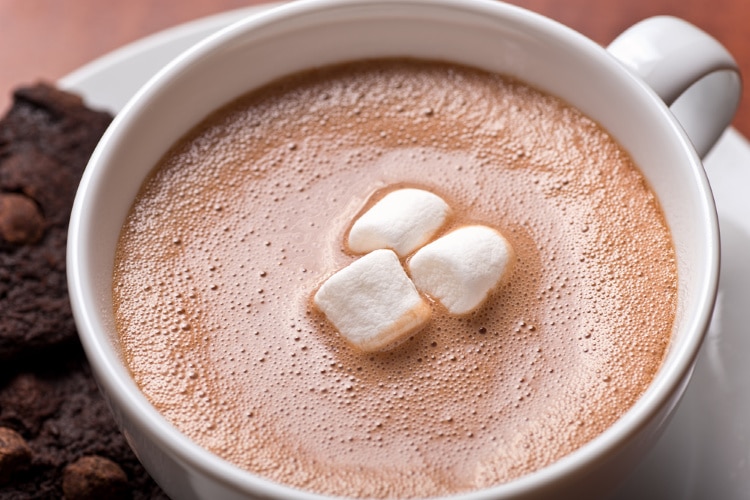 Warm your milk (about a minute and a half in the microwave will work), and stir in your cocoa and sugar. For a bit more decadent chocolate flavor, crumble some bittersweet chocolate into the warm milk and stir to melt.
If you'd like to use chocolate instead (or a mix of cocoa and chocolate), chop up about 1 ounce of bittersweet chocolate and reduce the amount of cocoa you use. Go slowly so you can achieve your optimal-chocolate level. Some people like more chocolate than others, so don't just pour all the ingredients in. Go slow, taste, and enjoy the process!
To make a large batch, multiply the cups and chocolate by the number of people and skip the microwave. Warm your milk on the stove (or if you have time and don't want to watch the milk warm, you can opt for a crock-pot), and slowly add the ingredients, stirring to make sure that everything mixes well. Pour into mugs and enjoy in front of a fire!
Indulge: Add-Ins
Marshmallows are a classic hot chocolate topping, but there are other ways to make your cannabis hot chocolate more indulgent. Try one of these for a wonderful treat.
Peppermint Cannabis Hot Chocolate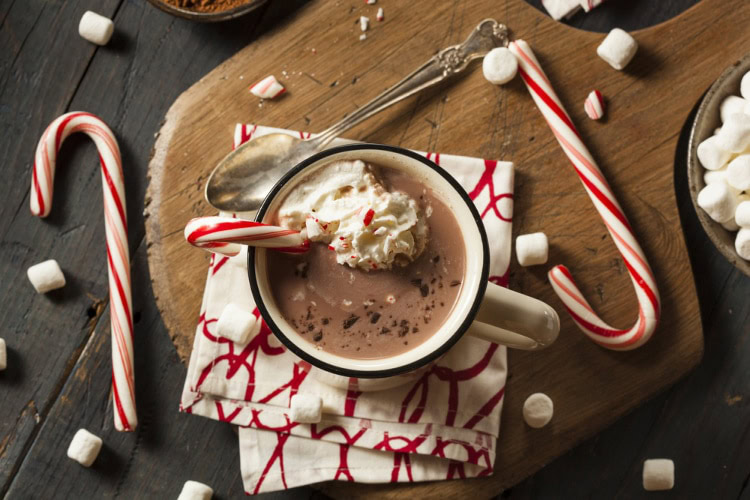 Mini candy canes or peppermint candies are great for adding a mint taste to your hot chocolate. Reduce the amount of sugar you use, though, since it also adds sweetness. Just drop in a candy and stir. Peppermint extract is another great way
Salted Caramel Cannabis Hot Chocolate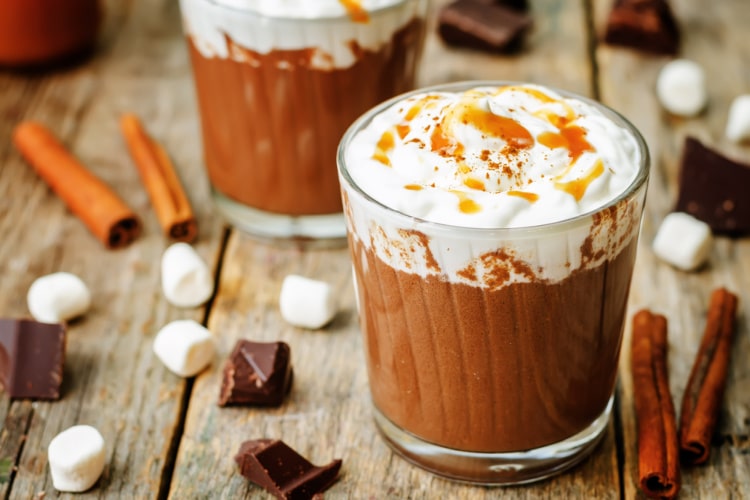 If you're infusing your hot chocolate with edibles, grab a caramel edible and place it in your hot milk. Stir to allow it to dissolve, and sprinkle a tad of kosher salt on top (you can skip the salt if your caramel already includes it). You can also use a regular, soft caramel with canna milk.
Mexican Cannabis Hot Chocolate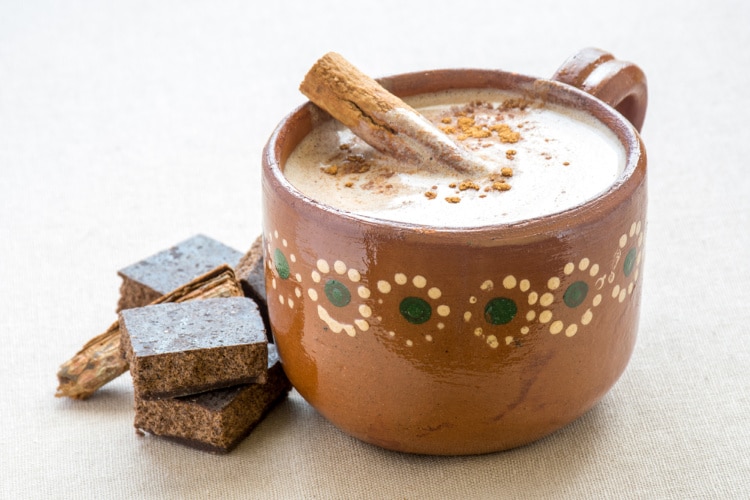 Cinnamon in hot chocolate is truly a treat! Add a dash to your next cup and the tiniest pinch of cayenne pepper for kicking Mexican cannabis hot chocolate.
Ready to make your own? Stop by Clear Choice to grab some bud, tinctures, or edibles for your next delicious cup!