Strains Users Say Bring Better Sleep
Getting the proper amount of sleep is crucial for your overall health and your ability to participate in your work and the activities you enjoy. But according to the Cleveland Clinic, as many as 70 million Americans report having some kind of sleep disorder, with an estimated 10% to 15% suffering from chronic insomnia.
There are plenty of over-the-counter and prescription drugs to choose from when it comes to treating insomnia. But, for those dealing with a chronic problem, there are concerns over the potential side effects of taking these drugs for an extended period.
Fortunately, cannabis can provide relief for people who have insomnia without all the harmful side effects. Cannabis compounds offer relaxing effects that naturally lead to better sleep without the risk of headaches, mental fuzziness, digestive upset, or dizziness that can result from taking typical sleep aids.
We sat down with Bret McGee, general manager of Clear Choice Cannabis, to learn more about the experiences his customers have with using cannabis to treat insomnia.
Many people say marijuana helps them sleep better. Why is that?
Research shows THC, the psychoactive compound in marijuana, has sedative effects and can make it easier to fall asleep. Emerging evidence also suggests that THC may improve breathing, which makes THC a potential therapy in treating obstructive sleep apnea.
When a customer enters a Clear Choice store and asks if marijuana will help them sleep, what do your expert budtenders tell them?
We see many people with that issue who report finding some relief with a number of products. Of course, our budtenders are not physicians, and everyone should check in with their doctor about what kinds of treatments are right for them. But once a customer has decided that marijuana is a treatment they'd like to try, we recommend trying products that are a 1:1 ratio of cannabidiol (CBD) and THC. CBD is another compound in cannabis that can help with sleep. It's non-psychoactive but less potent. Some of our customers report success with a lesser-known cannabinoid called CBN. Clear Choice stocks many different products that would be great to try and see if they work for your sleep issues.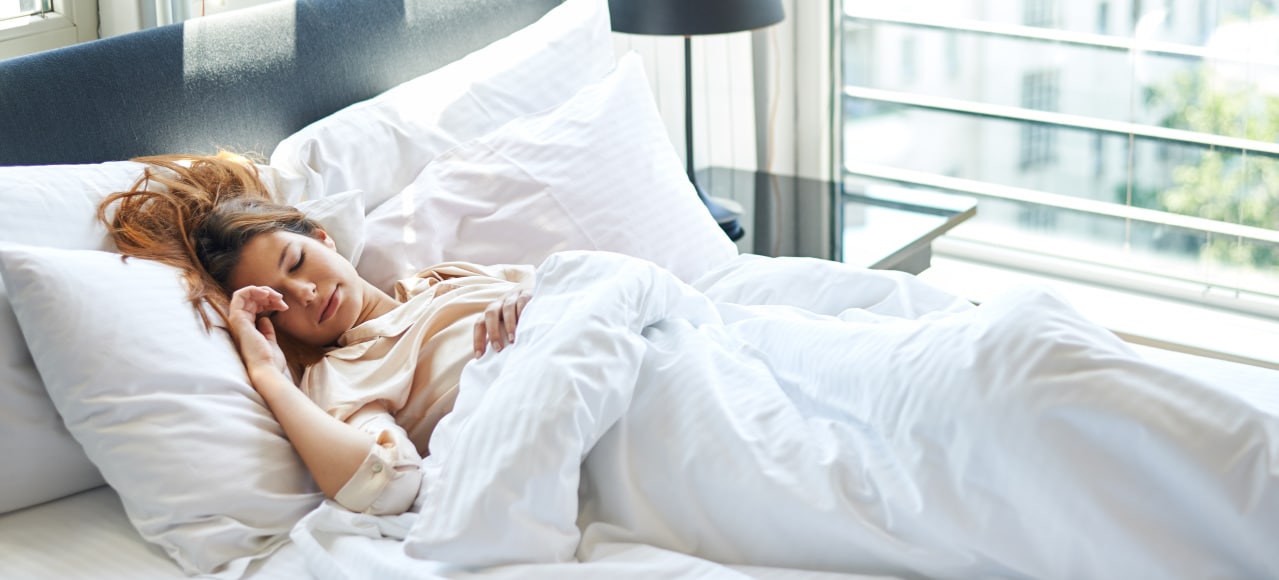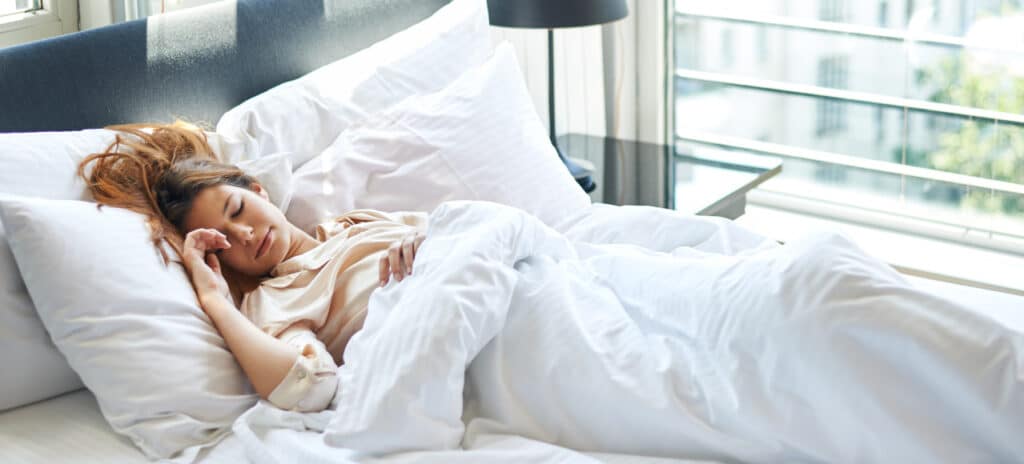 What are some of the most popular sleep-inducing strains sold at Clear Choice dispensaries?
Strains that people often report helped them with sleep are Grand Daddy Purple, Northern Lights, Ogre, Gorilla Glue, White Widow, Vanilla Kush, Platinum Bubba, and more. Of course, these all have varying effects beyond aiding in sleep, so our budtenders are there to help everyone make the right decision for their needs.
What options are available for people who don't smoke marijuana?
Flower and vape cartridges work well for some people, but not everyone wants to smoke or vape. So, Clear Choice offers many other products such as tinctures, capsules, drinks, and solid edibles that can have similar effects without the need to smoke or vape.
What's the success rate with your products?
We cannot promise that any product will have a specific effect for an individual, but we do see customers return and purchase the same products again and again and report success with their experiences. 
Insomnia is a frustrating and even debilitating problem that can snowball and impact all aspects of your life. But you don't have to keep dealing with its effects or take potentially harmful pills every night. With Clear Choice Cannabis, there's a natural option that can help you sleep and feel great the next day.